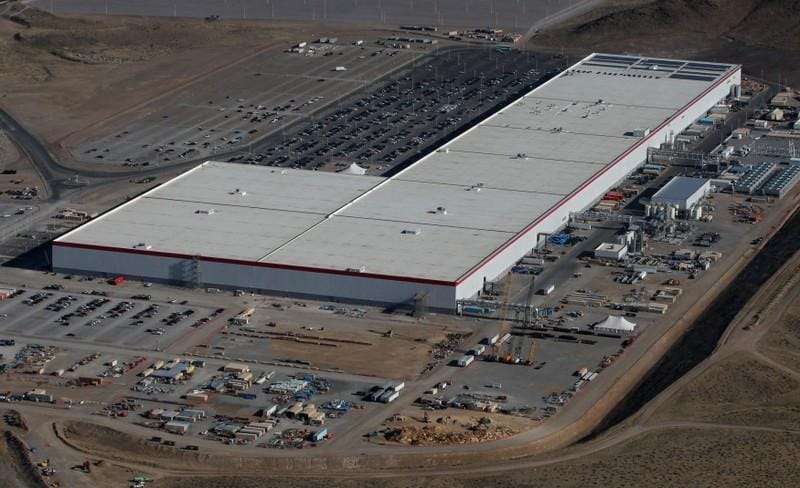 By Kate Duguid
NEW YORK (Reuters) - Investors in the debt of electric carmaker Tesla are betting the take-private deal described by Chief Executive Elon Musk will not materialise.
Like its stock price, Tesla bonds have given up all of the gains they made after Musk tweeted he had "secured" funding to take the company private, suggesting the credit market has scaled back the chances of a deal.
Tesla's high-yield debt now trades at around 87.5 cents on the dollar, down from 93.0 cents on the dollar on August 7, according to Thomson Reuters data. Tesla's convertible bonds due in 2021 <88160RAC5=RRPS> are trading around 107.20 cents on the dollar, down from 120.46 cents on the dollar on August 7.
Convertible bonds give bondholders the right to trade their debt for equity after shares rise over a certain price.
Bondholders are paid back in full in the event of a buyout - at 101 cents on the dollar for the junk bond coming due in 2025 <88160RAE1=RRPS> if certain conditions are met. The company's longer-dated convertible debt would earn an additional premium above par if Tesla were taken private.
"The smart trade at the moment is to short the converts and go long the high-yield bonds, because that spread will collapse" in the event Tesla files for bankruptcy, said Lawrence McDonald, founder of the Bear Traps Report. McDonald believes bankruptcy is the path for Tesla if it does not find a buyer because of the company's high leverage compared to its earnings before interest, taxes, depreciation and amortisation.
A Tesla spokesperson declined to comment. Musk said in his second-quarter shareholder letter that the company can be sustainably profitable from the third quarter onwards.
McDonald contends, there continues to be a spread between the convertible and junk bonds because, despite falling prices, convertible bonds still trade at a bit of a premium because of the volatility of the equity.
Tesla investors have raised their bets against the convertible bonds: short positions in the three converts have risen, from $38.14 million on August 6 to $49.47 million on August 16, according to IHS Markit.
Tesla's convertible bonds coming due in 2021 are currently trading around 107.20 cents on the dollar - roughly 20.8 cents on the dollar away from where they should trade if a deal at $420 was fully priced, said Geoffrey Dancey, managing partner and portfolio manager at Cutler Capital Management. Musk shocked investors with a tweet on August 7, saying he had "funding secured" for a possible buyout deal at $420 per share.
"If these bonds were priced for a takeover, they would trade at a serious premium to the conversion value compared to when the deal was announced," said Dancey. "The convertibles are certainly not trading as if this company is going to be taken private at $420 and they never did."
Longer-dated convertible bonds benefit from take-private deals as bondholders receive additional shares per bond in the event of an acquisition. In a $420 per share deal, the 2021 convertible bond would receive an additional 11 percent above face value, or 11 percent more stock.
On the day of Musk's buyout tweet, when the share price hit an 11-month high of $387.46, more than $27 dollars above the 2021 conversion rate, the highest the 2021 note traded was 120.46 cents on the dollar.
That the debt is trading below the price prior to the deal tweet suggests the deal was never priced in. That it trades below its price before its solid second-quarter earnings call on August 1, suggests the tweet's damage was more widespread.
(Reporting by Kate Duguid; Editing by Jennifer Ablan and Nick Zieminski)
This story has not been edited by Firstpost staff and is generated by auto-feed.
Firstpost is now on WhatsApp. For the latest analysis, commentary and news updates, sign up for our WhatsApp services. Just go to Firstpost.com/Whatsapp and hit the Subscribe button.
Updated Date: Aug 23, 2018 00:06:37 IST