'Internet connectivity still out of reach for 950 mn Indians': Assocham-Deloitte study
India may have the world's second largest internet user base, but connectivity remains out of reach for nearly 950 million citizens, a report said today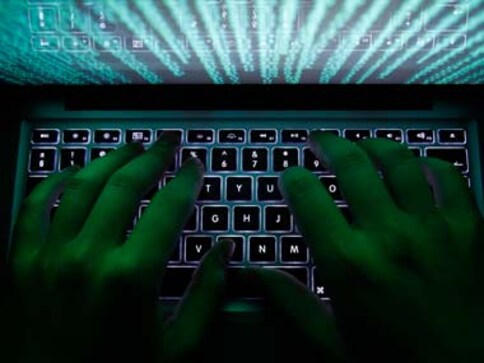 New Delhi: India may have the world's second largest internet user base, but connectivity remains out of reach for nearly 950 million citizens, a report said today.
"Even with the internet data plans in India being among the cheapest in the world and the average retail price of smartphones steadily declining, connectivity is still out of the reach of nearly 950 million Indians," according to the Assocham-Deloitte joint study. India currently has about 350 million internet users, second only to China.
Internet penetration is increasing in India and the access to affordable broadband, smart devices and monthly data packages are required to spread digital literacy to make their ends meet, the study titled 'Strategic national measures to combat cybercrime' said.
Existing government infrastructure assets should be further leveraged for provision of digital services at remote locations, it said.
The study added that digital literacy needs to be increased by providing institutional trainings in schools, colleges and universities. It pitched for accelerating
partnerships with global technology leaders and using the workforce trained under Skill India to impart trainings.
An integrated approach between Digital India and Skill India needs to be constructed to design programmes and impart training, it said.
The report called for incentivising private sector players for developing infrastructure, providing services and promoting digital literacy as part of the Digital India programme.
"Start-ups should be involved to create and customise apps to local needs to increase adoption of digital technology," it said adding that a framework needs to be defined for participation of private sector in skill development programs defining their role, expectations in terms of investments, content and job guarantees.
Besides, integration of local language and technology is also required to drive digital literacy.
The report said fear of cybercrime and breach of privacy have been deterrents in adoption of digital technologies in the country.
In order to encourage people to switch to digital means, it is important to provide awareness and education on cyber security, risks and safeguarding of information on the internet, it said.
Sports
Hosts Maharashtra, who finished second in the inaugural edition of Khelo India Games last year, are aiming to grab the top spot from Haryana.
Sports
Junior World Cup silver medallist Esha Singh on Friday said that her father retired from rally driving in order to support her shooting career.
News & Analysis
Indian Internet users will surpass the number in the US by the end of this year, Google India Managing director Rajan Anandan said.