International airport in Kannur, fourth in the state, to start operations in September, says CM Pinarayi Vijayan
Kerala is making new achievements in the Aviation industry by developing the fourth international airport. Union Minister for Civil Aviation Suresh Prabhu announced the opening by September.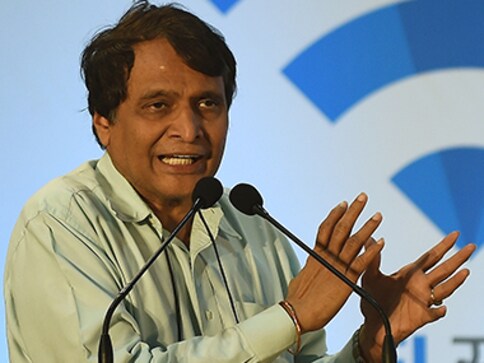 New Delhi: Kannur International Airport Ltd (KIAL) will begin operations in September, Kerala Chief Minister Pinarayi Vijayan said on Saturday after meeting Union Aviation Minister Suresh Prabhu.
Kannur aerodome will become the fourth international one in Kerala, which is already the state with the most number of international airports in the country.
"The Kannur airport will be provided with all possible help to make it fully operational by September," an official release quoted Prabhu as saying.
Vijayan said Prabhu has assured that issues regarding the operations of foreign airlines at the airport would be sorted out and that the issues would be discussed with the overseas carriers.
Addressing a press meet on the achievements of the Left Democratic Front government, completing two years on May, Vijayan also said the meeting with Prabhu was fruitful.
After the meeting, Prabhu directed Airport Authority of India (AAI) Chairman and other ministry officials to take all possible steps to make Kannur airport as a point of call for foreign airlines.
The Union Home Ministry on May sanctioned deployment of over 600 CISF personnel at the airport, spread over 2,330 acres.
Vijayan said feasibility study is under way for setting up an airport at Aranmula in the southern district of Pathanamthitta. The district is known for the hilltop shrine Sabarimala which attracts lakhs of pilgrims every year.
"We also discussed development plans for Thiruvananthapuram and Kozhikode airports. Chairman of the AAI will visit Kerala to study issues related to these airports," he said.
Prabhu, who is also the Commerce Minister, asked Vijayan to submit a proposal to develop tourism sector in Kerala.
The Union Minister also told him about the efforts taken to develop marine industry in Kerala.
"I spoke to Japanese, Chinese, Koreans and others about setting up processing factories for marine products in Kerala and other parts of India as this would add to creation of employment. This will also make the foreign markets available to Indian fishermen," Prabhu said in the release.
According to him the idea is to develop commodities, create infrastructure, develop tourism and provide air connectivity in Kerala.
"We are also working on making Kerala a hub for logistics," he added.
Vijayan said AAI will conduct inspections as part of the expansion plans of these airports.
"Land is necessary for development. Since we are short of land, AAI will inspect whether they can make any adjustments with their demands for expansion," he said.
About achievements in the two years, Vijayan said his government is trying to build a corruption-free and secular society.
"Kerala is a small state in India. We have to implement welfare policies while staying within the country's federal system," he said.
"The globalisation-based liberalisation and privatisation policies adopted by the Centre in this regard do not aid in the overall development of the society. Hence, our government has focused on developing an alternative policy. Our experience in this regard indicates that we have been successful in our efforts. We have been able to record several achievements in various fields.
We need to maintain these achievements," Vijayan said.
The chief minister also said the main impediments for Kerala's development are seen in core industries like agriculture.
"We have given much importance to remedy such issues. To boost industry and production, we need to develop core infrastructure like roads, ports etc," he added.
In an hour-long press meet, he said the government has many achievements in the last two years.
"As per the United Nations report, the state tops in the Human Development Index in the country. We also bagged the award for the state with the best law and order situation. We have also developed policies for the protection of elderly citizens. Kerala also has a clear-cut transgender policy," he said.
Vijayan also said Kerala is the state with the highest minimum wages and is the least corrupt compared to other states.
"We are an open defecation-free state. We also achieved total electrification in all houses unlike other states which claim total electrification even when they give electricity to any part of a village," he said.
India
The second prize winner will get Rs 10 lakh and the third prize winner will get Rs 1 lakh. The winner of the consolation prize will get Rs 8,000
India
The Nirmal NR-252 draw will take place in Thiruvananthapuram at Gorky Bhavan, near Bakery Junction.
India
The detailed results of the AK-527 lottery results will be out on the website from 4 pm and will also be published in the Kerala Government Gazette