Insolvency proceedings: Bidders to face jail term, penalty if they pull out from plans to take over stressed firms
Apart from invoking section 74 of the Insolvency and Bankruptcy Code, which provides for a jail term, the government may impose a maximum Rs 1 crore penalty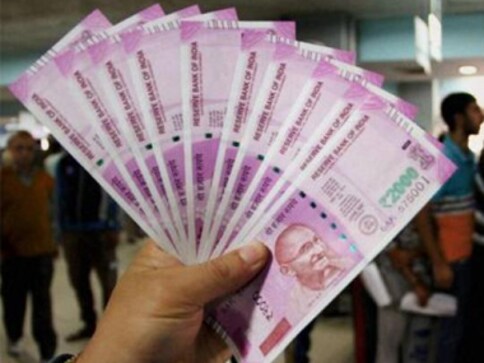 The government and the Insolvency & Bankruptcy Board of India are reportedly planning to invoke certain section against companies which have backed out on their plans to take over stressed firms through the resolution process, a media report said.
Apart from invoking section 74 of the Insolvency and Bankruptcy Code (IBC), which provides for a jail term, the government may impose a maximum Rs 1 crore penalty on companies like Liberty House and Adani Wilmer which have withdrawn from their initial commitments to take over stressed assets, The Times of India reported.
Liberty House has pulled out from the resolution process of Adhunik Metaliks and Amtek Auto. Recently Adani Wilmar has also withdrawm its offer to buy the stressed edible oil maker Ruchi Soya, citing 'delays' in closing the resolution process, according to The Economic Times.
Adani Wilmar has written to the resolution professional (RP) raising concerns over the deterioration of asset quality of the edible oil firm due to delay in completion of the insolvency process.
Adani Wilmar was declared as the highest bidder in August to acquire Ruchi Soya with around Rs 6,000 crore offer after a long-drawn battle with Patanjali.
The company has asked the RP why it should buy the deteriorated assets at the same price, they said, adding that the process was getting delayed as Patanjali moved the NCLT in Mumbai challenging the lenders' decision.
On 13 December, lenders to bankrupt Adhunik Metaliks (AML) rejected UK-based Liberty House's offer to pay an outstanding amount of around Rs 410 crore in two instalments by 15 January, 2019, Financial Express reported.
In July this year, the National Company Law Tribunal (NCLT) approved the bid of Liberty House to acquire the debt-ridden Amtekm Auto.
Amtek has a total debt of Rs 12,603 crores and the liquidation value of its assets was determined at Rs 4,119 crores. Amtek is one of the largest integrated auto component manufacturers in India with operations across forging, iron and aluminium casting, machining and sub-assemblies.
With inputs from agencies
India
Patanjali acquired Ruchi Soya Industries in an insolvency auction started by lenders to recover over Rs 9,300 crore loans
Business
Ruchi Soya in a regulatory filing on Wednesday confirmed that the CoC declared Adani Wilmar as H1 (highest) bidder and Patanjali stood as H2 (second highest)