Insolvency ordinance: Let crooked promoters too bid, if they make a clean breast of their past
Many steel companies' promoters facing insolvency proceedings want to bid says Kotak Securities, but the new law throws a spanner in their works.
The Insolvency ordinance 2017 has been debated back and forth a number of times. Two strains of thought predominate the discourse---first is those who have run a company aground should not be allowed to bid for the same company in its insolvency proceedings and the second taking a diametrically opposite stance is such promoters thanks to their deep involvement with the company are often best suited to revive its fortunes given a chance. The truth, as always, lies somewhere in between.
Wilful defaulters must be barred. There can't be two views about it. While the willful defaulter criteria will help eliminate the malafide promoters right away, the list is by no means exhaustive nor is the task of dubbing a promoter as willful defaulter easy. Data put out by CIBIL shows that willful defaulters with outstanding loan balances of over Rs 25 lakh (where suits have been filed) owed banks a little over Rs 1 lakh crore as on March 2017; bad loans in the banking system are currently over Rs 9 lakh crore. Insolvency professionals would be at their wits' end sifting the grain from the chaff—differentiating between genuine and willful defaulters.
The bar on promoters of companies whose loans have been in the NPA pigeonhole for more than a year however, bristles with controversies. To be sure, some of them might turn out to be willful defaulters. Whether a company went bust due to genuine economic reasons including whimsical or court-mandated changes in policies or due to the cupidity of promoters always poses a challenge.
While sick-company-rich-promoter syndrome has enriched our corporate folklore and spawned two enduring banking jokes---you borrow in lakhs you are in trouble with the bank, but if you borrow in crores the bank is in trouble with you and you borrow by pedaling your way to bank but you come in a swanky BMW to say sorry I-can't-repay—yet it is a monumental task for anyone including the insolvency professionals to do a thorough forensic audit to nail a dubious promoter.
In the event, it would be advisedly better to tweak the insolvency law so soon after it has just now been tweaked to allow all promoters to bid without discrimination (thus restoring the status quo) subject to a rider----they must declare all their assets including those of their family both in India and abroad. It should then be for the tax and other sleuths to examine the source of the properties acquired.
Meanwhile, they must be allowed to bid because as Kotak Securities rightly points out the highly moralistic view taken by the government and by extension by the ordinance could well prove counterproductive as it is likely to hurt banks reeling under NPA. Many steel companies' promoters facing insolvency proceedings want to bid says Kotak Securities, but the new law throws a spanner in their works.
It is not as if crooks must be mollycoddled. Punish them by all means by making them stew in their own juice on the basis of their disclosure. Punish more severely who have either lied or withheld information. But let the process of nation building go on. Don't we introduce tax amnesty schemes from time to time though it hurts the moral sensibilities of millions of honest taxpayers? Therefore let us allow even crooked promoters to bid for the companies ruination of which they might have presided over either by accident or design. The only difference is in amnesty schemes there is a pardon. In the company rehabilitation schemes, there should be no pardon if subsequently found guilty.
It takes a crook to catch a crook. It takes an entrenched promoter, crooked or other, to work out and implement a revival plan. Turnaround specialists are a rare species. Let us grin and bear with the crooked promoters in the manner of leading them the garden path to have the last laugh in the end.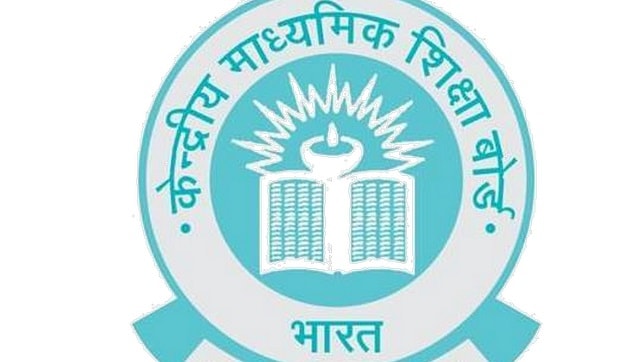 India
The board ruled out declaring results of the private candidates on the basis of an alternative assessment policy like that of regular candidates
Business
Angel Broking has given a positive outlook on the Glenmark Life Sciences IPO and it expects listing gains of 25 percent to 35 percent
India
Scheduled commercial banks (SCBs) were carrying NPAs worth Rs 8.96 lakh crore on their balance sheet at the end of March 2020