Insolvency law panel seeks suggestions from stakeholders; over 300 cases admitted for resolution by NCLT
A large number of cases have been filed under the Insolvency and Bankruptcy Code (IBC) which became operational in December 2016. The law provides for a market-determined and time-bound insolvency resolution process
New Delhi: The high-level panel tasked with identifying issues in implementation of the insolvency law has sought suggestions from stakeholders as the government works on ways to iron out practical difficulties.
The first meeting of the 14-member Insolvency Law Committee, chaired by Corporate Affairs Secretary Injeti Srinivas, was held on 8 December, where the panel decided to seek comments from stakeholders.
A large number of cases have been filed under the Insolvency and Bankruptcy Code (IBC) which became operational in December 2016. The law provides for a market-determined and time-bound insolvency resolution process.
There are concerns about certain aspects of the law while the government recently came out with an ordinance wherein wilful defaulters have been barred from bidding for stressed assets under the Code.
Against this backdrop, the panel has sought "suggestions/comments from stakeholders" about the provisions of the Code as well as rules and regulations notified in this regard.
According to a release issued by the corporate affairs ministry, stakeholders can submit their suggestions along with a brief justification for the same till 10 January.
The committee, set up in November, has the mandate to take stock of the functioning and implementation of the Code, identify the issues that may impact the efficiency of corporate insolvency resolution and liquidation framework prescribed under this law.
Besides, the panel would "make suitable recommendations to address such issues, enhance efficiency of the processes prescribed and the effective implementation of the Code," the release said.
Insolvency and Bankruptcy Board of India (IBBI) Chairperson M S Sahoo, RBI Executive Director Sudarshan Sen, former Lok Sabha Secretary General T K Viswanathan, Edelweiss Group Chairman and CEO Rashesh Shah, Shardul Amarchand Mangaldas and Co Executive Chairman Shardul Shroff and Xpro India Chairman Sidharth Birla are among the panel members.
Other members include AZB & Partners Partner Bahram Vakil, SBI Stressed Assets Resolution Group MD B Sriram, Additional Secretary (Banking) at the Department of Financial Services and a Joint Secretary from the corporate affairs ministry.
Presidents of the institutes of chartered accountants, cost accountants and company secretaries are also part of the committee.
Over 300 cases have been admitted for resolution by the National Company Law Tribunal (NCLT) and a case is taken up for resolution under the Code only after receiving the tribunal's approval.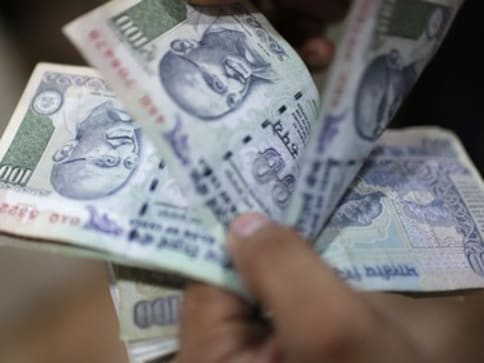 Business
Banks which participated in the FICCI survey highlighted that IBC has also increased promoters' willingness to come forward for resolution at an early stage of default
Business
Sebi plans to put in place revised norms for recovering investors' money in cases of illegal collective investment schemes, wherein a registered insolvency professional will be appointed as administrator to undertake sale of assets
Business
The regulator is planning to come out with a discussion paper on compliance with Sebi norms by listed companies undergoing insolvency resolution process