Insolvency and Bankruptcy Board issues norms for handling grievances under IBC
The regulations will be applicable for all stakeholders, including creditors, debtors and service providers.
New Delhi: The regulations for grievance handling procedure under the Insolvency and Bankruptcy Code (IBC) have been notified, wherein the filing fee will be refunded to the stakeholder in case the complaint is found to be not "frivolous or malicious".
The Insolvency and Bankruptcy Board of India (IBBI), which is implementing the Code, has notified the regulations and will be applicable for all stakeholders, including creditors, debtors and service providers.
Depending on the complaint, the IBBI can order an investigation or issue a show cause notice to the entities concerned.
"The regulations provide for an objective and transparent procedure for disposal of grievances and complaints by the IBBI, that does not spare a mischievous service provider, but does not harass an innocent service provider," the corporate affairs ministry said in a release today.
The IBBI comes under the ministry.
A large number of cases have been filed under the Code, which came into force last year, and there have been certain instances of alleged complaints against entities involved in the insolvency process.
Under the regulatory framework, a complaint can be filed against insolvency professional agency, insolvency professional, insolvency professional entity and information utility.
A stakeholder can file a complaint with details of "suffering, whether pecuniary or otherwise, the aggrieved has undergone; how the conduct of the service provider has caused the suffering of the aggrieved; details of his efforts to get the grievance redressed from the service provider; and how the grievance may be redressed", the release said.
The complaint can be filed in the specified form along with a fee of Rs 2,500. "If the complaint is not frivolous or malicious, the fee will be refunded," the release said.
In case the IBBI finds that there is a prima facie case of violation in the matter, then inspection or investigation could be ordered or a show cause notice could be issued.
Business
With the amended norms, there is more clarity on procedural requirements for various classes of creditors, including home buyers.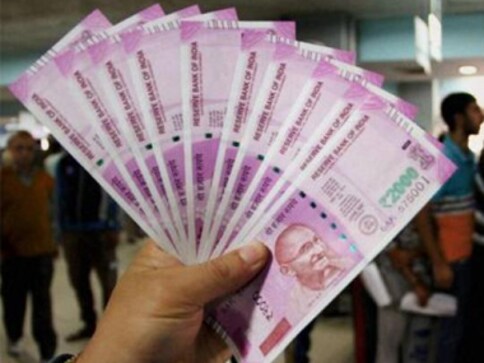 Business
About 1,100 companies have been admitted in the Corporate Insolvency Resolution Process (CIRP) since the implementation of the Insolvency and Bankruptcy Code (IBC) in 2016
Business
A large number of cases have been filed under the Insolvency and Bankruptcy Code (IBC) which became operational in December 2016. The law provides for a market-determined and time-bound insolvency resolution process