Infosys whistleblower writes to SEBI, calls board 'huge disappoinment', says Nandan Nilekani has failed to uphold corporate governance
Infosys co-founder Nandan Nilekani was then brought in as Chairman, followed by appointment of Salil Parekh as CEO.
New Delhi: A whistleblower has written to market regulator Sebi complaining against Infosys and alleged that IT major's current Chairman Nandan Nilekani had failed to uphold the highest standards of corporate governance practised earlier by the IT major.
In a letter to the Securities and Exchange Board of India (Sebi), the whistleblower said Infosys had "quietly revealed", in its annual report, that it had signed agreements for mutual release of claims with three directors, including former Chairman R Seshasayee and Jeff Lehman (ex-head of nominations and remuneration committee).
"The only reason why company signed such claim release agreement with those directors is because they found certain wrongdoings in the investigation reports. The release of which will be damning indication on the company and those directors, the whistleblower claimed.
Emails sent to Infosys did not elicit any response.
The letter also requested Sebi to enquire why such agreements were not disclosed to shareholders in August last year when they were signed.
It added that the current board led by Nilekani was a "huge disappointment" and that he had "failed to uphold the highest traditions of corporate governance" that were practised by the company earlier.
Last year too, Sebi had received whistleblower complaints questioning the role of some company executives in the acquisition of Panaya by Infosys.
Infosys faced months of protracted standoff between its founders led by N R Narayana Murthy and the previous management over issues of corporate governance and compensation to former executives. The tussle had led to the sudden resignation of the then CEO Vishal Sikka in August last year, followed by Seshasayee and some other directors.
Infosys co-founder Nilekani was then brought in as Chairman, followed by appointment of Salil Parekh as CEO.
In April this year, Infosys announced that it has put Skava and Panaya on sale.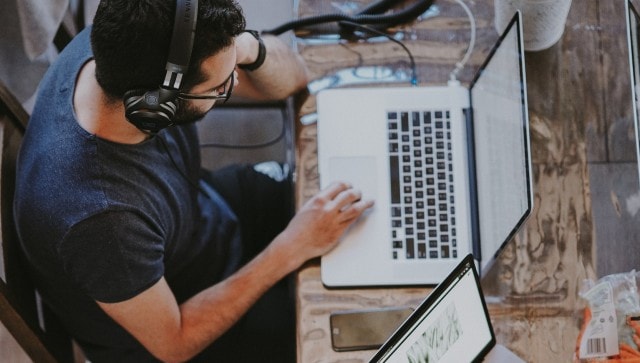 India
Based on average employee costs of $25,000 per annum for India-based resources and $50,000 for US resources, the move will release around $100 billion in salaries and associated expenses
World
Bitcoin: El Salvador embraces the cryptocurrency but not at the cost of US dollar
Business
According to SEBI, buyback is a corporate action in which a company buys back its shares from the existing shareholders, usually at a price higher than the market price