Infosys, Vishal Sikka face challenges but Narayana Murthy must stop behaving like a mother-in-law
In 2013, Murthy came back to haunt the company he had founded because it seemed to need him badly. Right now he is coming back to haunt it because it does not seem to need him -- while he seems to think it does.
In a land famous for mothers-in-law, it is difficult not to compare N R Narayana Murthy, the chairman emeritus and co-founder of Infosys Ltd, with one. He is officialy retired from running the place he used to, but sentimental ties just don't go away.
Murthy, who put India on the global map of software and information technology in 1999 when the Bangalore-based company listed on the prestigeous Nasdaq barely six years after its initial public offer (IPO) of shares went to the underwriters has a lot to be proud of. But his plight is much like that of a typical Indian mother-in-law who has raised a fine young man, who now listens to a new woman that seems to be running the household with different ideas. Understandably, a younger leader is likely to run things with an eye on the future that is dramatically different from the past.
In 2013, Murthy came back to haunt the company he had founded because it seemed to need him badly. Right now he is coming back to haunt it because it does not seem to need him -- while he seems to think it does.
In this strange corporate Mahabharata , yesterday's kinsmen are today's adversaries. There seems to be a striking pattern, perhaps influenced by mystical planets, that seems to be creating new divides in Tata Sons in Mumbai, AIADMK in Chennai and Infosys in Bangalore. It is a bit sad to see people like Mohandas Pai, former human resources and finance head of Infosys, and Kiran Mazumdar Shaw, once considered close to the Infosys founders, standing up on the other side of a divide, while NRN, presumably with fellow co-founder Nandan Nilekani, grumbles about the state of corporate governance. The founders claim that they are not really targeting current CEO Vishal Sikka, but such statements may not be taken at face value.
Bangalore is now Bengaluru -- and IT outsourcing for Infosys is no longer about simple job works of code supplied by the hour at dramatically profitable rates. Much like how today's wife is no longer a home manager but often a mental, emotional and financial partner, today's IT is all about being a strategic, equal partner for a client in connecting the dots between business, cultural change and cutting-edge technologies like artificial intelligence.
Sikka, with his formidable experience in SAP as a creator of cutting edge products, is clearly an eminently suitable boy to run Infosys in a challenging phase where everything from software automation to the whimsical visa policies of US President Donald Trump loom large. Minor details CEO pay, on which the founders seem to have a bone to pick, is hardly a big deal for a company that has more than 5 billion US dollars in its cash reserves.
Whether Murthy likes it or not, the world is likely to perceive him a nagging member of the old guard in line with his own claim of "parental attachment" rather than the rational man trying to be methodical in dealing with the future.
NRN is famous for his saying: "In God we trust. Everybody else brings data to the table." He himself now has to offer sufficient data and perspective to the board and shareholders at large, and not merely some decimal point issues on CEO pay or expenditure, to prove his claims on sagging corporate governance.
The onus is on him to prove that as a significant minority shareholder along with other co-founders, he is speaking with enlightened wisdom, and not mere nostalgia.
Letting go of power -- even if it is perceived as an onerous responsibility by the person in question -- is not easy. It is time for Murthy to perfect that art, because, as most Indian mothers-in-law know, you have to hand over the keys at some point.
(The author is a senior journalist. He tweets as @madversity)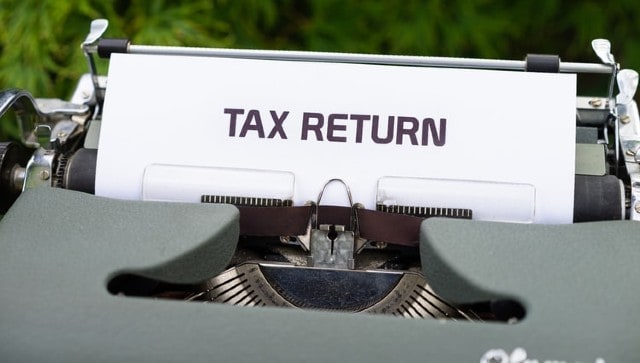 Business
Asking taxpayers to file their income tax returns (ITRs) for fiscal 2020-21 (April 2020-March 2021) at the earliest, the Central Board of Direct Taxes (CBDT) said all ITRs have been made available for e-filing.
Business
Tata Steel was the top gainer in the Sensex pack, rising over 2 percent, followed by Infosys, TCS, Reliance Industries, HCL Tech and Bajaj Auto
India
The facility, located at the National Cancer Institute in the Jhajjar campus of AIIMS-Delhi, is aimed at providing air-conditioned accommodation to the attendants of cancer patients