Infosys should get a new, widely respected chairman to redeem credibility: Mohandas Pai
The co-founders are upright people and are concerned about corporate governance. They have to be treated with respect.
The board of Infosys should not have released a statement on the controversial letter sent by its founders raising corporate governance concerns at the company, according to former CFO Mohandas Pai. "That was in extremely bad taste," he told Firstpost in an interview. He also said that the board should engage with the co-founders meaningfully and transparently to resolve the differences in opinion. He also reiterated that he is not interested in laying any blame on Sikka or the company.
Excerpts from the conversation:
There is a war of words between NR Narayan Murthy, the co-founder of Infosys, and the current board. What do you have to say to the board?
All I want to tell them is to engage with the co-founders and answer their queries in a transparent manner. The Chairman, R Seshasayee has differences with Narayan Murthy. Murthy wrote him a letter stating corporate governance issues. Instead of responding to the letter, the mail was brushed aside. Is that how you engage with a co-founder?
Why are matters between the board and co-founders brought into public arena?
It was done by the company through a press release. That was in extremely poor taste. The press release mentions that the company will appoint a lawyer to answer their queries. Why should the board use company money to hire a lawyer to answer the co-founders' questions? Why should you do that at all? You cannot misuse company money to answer a shareholder's query. The shareholders are not enemies of the company.
You have also mentioned that money was used for private purposes by the board. Are you referring to the current CEO Vishal Sikka or ChairmanR Seshasayee?
I am not taking any names. All that I am saying is that the company money has been used to fly family in private planes. You cannot do that. You cannot use company resources for personal purposes.
In your opinion, why has the board chosen not to respond to Murthy's letter?
I don't know. What has Narayan Murthy pointed out? He has said that there are serious corporate governance issues. At Infosys, the co-founders have introduced several measures which are first in the country. We started a practice of corporate governance report in the annual report. Have you ever heard of a CFO having been paid 24-month salary as compensation? I will tell you why this issue is being raised. If you look at page 84 of the 2016 annual report of Infosys, you will notice that the compensation paid to the former CFO is not mentioned in the corporate governance report. The nomination remuneration committee of the board and the audit committee do not mention about the CFO leaving or his compensation. Why? What was there to hide about it? These are important governance issues.
Are you miffed that neither you nor V Balakrishnan were paid compensation?
Not at all. That is not the issue here at all. We are shareholders. We had written to the board asking about a buyback but they just brushed that letter away and did not respond to us. May I know why? We wrote a letter mentioning all the technicalities and also how it could be done. The board told the shareholders that some shareholders have written about a buyback. 'Some shareholders'? What does that mean? The company's market valuation has not gone up since 2011.
You have said in an interview that you want the chairman to meet with Murthy in public and answer his queries. Why not a closed door meeting?
The chairman chose to ignore Murthy's mail and said that the board will appoint a lawyer to answer a shareholder's question. Murthy and the other co-founders have around 13 percent shareholding. The chairman is an appointee and not the owner of the company. That is why I said it is best to hold a conversation with Murthy in public where the current chairman can answer Murthy's queries.
You don't want Seshasayee to continue as chairman?
Every compan should have a strong board and a strong CEO. You cannot have a strong board and a weak CEO or vice versa. There should be balance and checks. Seshasayee has not responded adequately to Murthy. The company has paid one year salary as severance to a former legal counsel. Why should the company pay this kind of money? Who signed the agreement and who approved it? For how many people have they done it? Two instalments have been paid so far to the former CFO and then stopped. Why? All these issues have been covered up by the chairman. The company should redeem its credibility. They must change the chairman and bring a widely respected individual as a chairman
What are your grievances against Sikka?
I have nothing against Sikka. I don't want to talk about people but focus on issues of transaction. The co-founders Murthy, Nandan Nilekani and Kris Gopalakrishnan, who have 13 percent shareholding, in the company have not been given satisfactory answers to the queries on corporate governance. The board should say why it did not.
Isn't there a parallel between what happened with Ratan Tata and Cyrus Mistry and Tata Sons playing out here at Infosys?
Not at all. The Tata Trust was right to ask for a change in management. I don't agree with the way they went about it though. They should have done it with grace. They held meetings with shareholders of all Tata companies and then Cyrus Mistry was removed.
But here in Infosys, the co-founders as shareholders asked questions to the board. They are data driven and should be given answers. The board is not an independent entity but representative of the shareholders. The co-founders built the company, ran it upholding the highest corporate standard. They don't want to come back to Infosys to manage the company. They are not interested. Bala (V Balakrishnan) and I have every right to ask for consideration for buyback and the board must answer our queries and give detailed reason why they can or not do so.
I feel very sad that this is a company for which the co-founders sacrificed so much for its betterment and did not use a single paisa for personal purposes. The co-founders are upright people and are concerned about corporate governance. They have to be treated with respect. If the chairman is going to brush their queries away, then he should meet them in public and answer their queries.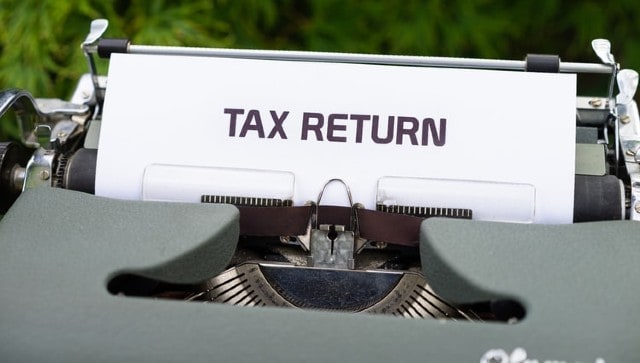 Business
Asking taxpayers to file their income tax returns (ITRs) for fiscal 2020-21 (April 2020-March 2021) at the earliest, the Central Board of Direct Taxes (CBDT) said all ITRs have been made available for e-filing.
Business
Tata Steel was the top gainer in the Sensex pack, rising over 2 percent, followed by Infosys, TCS, Reliance Industries, HCL Tech and Bajaj Auto
India
The sale of Air India shows the government has finally realized it is the citizen's right to run a business. The government's job is to ensure proper regulation.