Infosys row: Why Narayana Murthy is right in saying capitalism without compassion may soon be dead
Had Vijay Mallya been compassionate in his capitalist dreams, he would have gone a long way in assuaging the woes of his employees at Kingfisher Airlines. This could perhaps have even prevented him from turning a fugitive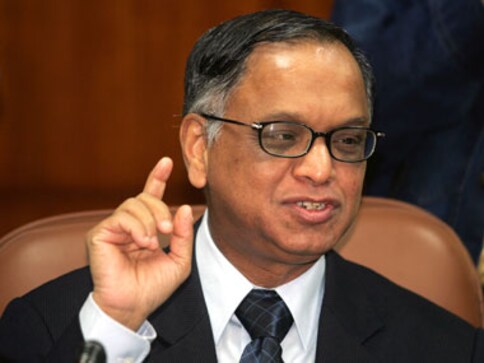 New Delhi: Capitalism and compassion hardly sound compatible. How could the two co-exist when capitalism is ruthless in shedding work-force, moving capital or over-compensating some while preaching the bell curve to others? But capitalism needs a reboot and India's software pioneer N R Narayana Murthy just revved up the debate on compassionate capitalism with his sharp and passionate take on compensation hike to Infosys COO Pravin Rao.
Murthy has raised an objection to a 35 percent hike in the remuneration of Rao, which incidentally has been approved by the board through an ordinary resolution put to vote. Remember, Murthy had earlier raised similar objections to the increase in remuneration for the CEO Vishal Sikka besides also outlining some other corporate governance issues (including a shockingly high severance pay to former CFO Rajiv Bansal).
In this instance, Murthy has acknowledged that Rao was his protégé, sidelined by the management till Murthy himself appointed Rao as the COO when Sikka took over as the CEO. So Murthy's grievance against a hefty increase in remuneration to the COO is obviously not stemming from personal dislike or any doubt in this candidate's ability to perform. Perhaps more luminaries in the corporate world need to pay heed to what Murthy is saying.
Because no one with an iota of conscience or understanding of the widening gap in today's world between the "haves" and the "have nots" can argue against this point of view. If we stop showing compassion while pursuing capitalism, that day is not far when the pursuit of capitalism itself will come into question. What the top level executives of a company earn cannot be irrational when compared to the salary of other employees and should probably be benchmarked with the lowest earning employee of the company.
Not just Murthy, public shareholders also seem to favour compassion while the firm pursues higher profits. According to Infosys' filing with the stock exchanges, over 32 percent or close to a third of all the shareholders who voted on a resolution to increase the COO's pay were against the proposal. But since two-third of the voters approved, the resolution has since been passed. The naysayers included the group 'Public non-institution' where an overwhelming majority voted against the proposal.
The BSE filing shows 67 percent or two-third of those who voted under this category – comprising the general public one would presume - did not see merit in the proposal to increase the COO remuneration. Murthy has said in a letter to the media that he has received numerous mails raising objections to such a pay hike. "No previous resolution in the history of the company has received such a low approval."
Murthy himself abstained from this vote, as did other founder promoters of this IT bellwether company. In that letter, Murthy said "I have always felt that every senior management person of an Indian corporation has to show self-restraint in his or her compensation and perquisites. He or she has to fight for maintaining a reasonable ratio between the lowest salary and the highest salary in a corporation in a poor country like India….. This is necessary if we have to make compassionate capitalism acceptable to a majority of Indians who are poor. Without compassionate capitalism, this country cannot create jobs and solve the problem of poverty. Experts tell me that capitalism may come to an end in the not-so-distant future if the current corporate leaders do not heed this advice in India."
He has made many pertinent points while raising the objections:
1) Giving nearly 60 percent to 70 percent increase in compensation for a top level person (even including performance-based variable pay) when the compensation for most of the employees in the company was increased by just 6 percent to 8 percent is not proper.
2) This is grossly unfair to the majority of the Infosys employees including project managers, delivery managers, analysts, programmers, sales people in the field, entry level engineers, clerks and office boys who are toiling hard to make the company better.
3) The impact of such a decision will likely erode the trust and faith of the employees in the management and the board. "With what conscience can a decent person like Pravin (a man schooled in Infosys values for over 30 years) tell his juniors that they should work hard and make sacrifice to reduce cost and protect margin?"
Even if one shrugs off the hint of philanthropy and socialist mindset in all of this, perceptions have always mattered. A flamboyant Vijay Mallya was once the cynosure of all eyes for his flashy lifestyle and the airline he built, which is still remembered for the various luxuries offered to guests. But since Mallya continued to flaunt his wealth long after the business had sputtered and died, no one really now cares if he actually committed any fraud in the Kingfisher Airlines saga – he is remembered for complete lack of empathy with the hundreds of employees who suffered as the airline shut down.
Some compassionate capitalism on Mallya's part would have gone a long way in assuaging the woes of his employees and this would perhaps have prevented him from turning a fugitive! That perceptions matter more in a country like India becomes more apparent when one scans the list of corporate defaulters to public sector banks – many corporate defaulters are way ahead in this list from Mallya but his name evokes disgust while the others continue to lead peaceful lives in near anonymity.
In keeping with the voting patterns though, institutions and proxy advisory firms see nothing wrong in Rao's pay increase.
This piece quotes Anil Singhvi, Chairman of Ican Investment Advisors, as saying compared to industry peers, Rao's salary hike is not very high. Singhvi also points out that Murthy's claims of himself taking low remuneration when he was still working at Infosys is "humbug" since he had huge amount of shares in the company. "So it suited them to not to debit profit and loss account with high salaries. But things have changed, Pravin is not a founder, Pravin is a professional who is being paid based on his professional competencies and what peer compensation packages would be."
During a similar controversy over Sikka's pay hike for FY17, another proxy advisory firm SES had said "SES does not find any issue as far as quantum of remuneration is concerned due to the fact that the remuneration consists of a low fixed component and large variable pay component, based on performance milestones. Such remuneration packages which are deferred and performance based are in fact good governance practice. Further shareholders approved this with majority, therefore concerns raised by founders at this stage have no meaning in corporate democracy. Although in absolute term and as percent of net profit, remuneration of Mr. Sikka is higher compared to peers, performance of Infosys in terms of market price has been relatively better than peers post appointment of Mr. Sikka".
This piece shows how Sikka in ranked alongside other IT industry peers in terms of remuneration – he is second from the top.
And this piece shows Sikka took home a salary which was 935 times the median pay at Infosys last fiscal. He was the second highest paid non-promoter CEO among India's top 10 bluechip companies, after L&T's A M Naik, to get multiple times more than the median pay at his company. While all this is within the law, above board – what Murthy is alluding to is some sort of sanity in pay packets of the top honchos of India Inc. His long-stated philosophy on "compassionate capitalism" suggests the ratio between highest compensation in the firm and the median salary should ideally be 50 to 60. Sikka is already taking home way beyond this. And now Rao is set to join the bandwagon, Perhaps a broader debate on remuneration packages is in order across India Inc?
First Cricket News
Shaw missed the team's last three matches and after its win against against Rajasthan Royals on Wednesday, DC skipper Rishabh Pant said the Mumbaikar could be suffering from typhoid
First Cricket News
The players, in the video, can be seen singing Kailash Kher's popular song Saiyyan. The moment Ponting entered the team bus, the whole squad including the overseas players sprang into action and started singing the song
First Cricket News
Delhi Capitals fixture against Chennai Super Kings has come under question after players were reportedly forced into isolation.