Infosys governance row: R Seshasayee says reached out to founders to avoid public spats
The co-founders, who between them hold close to 13 percent stake, have contended that the board has not responded satisfactorily to their concerns.
New Delhi: Infosys Chairman R Seshasayee said on Tuesday that he has reached out to the company's billionaire co-founders to see that the rift between them and the management over corporate governance issues does not spill into the open.
With some of the co-founders, including N R Narayana Murthy, questioning a steep hike in his pay package, Chief Executive Vishal Sikka, along with Seshasayee, addressed investors for the second day in a row to assuage their concerns.
Sikka, who reportedly described a whistleblower's letter over severance package to former CFO as a direct, reckless, malicious, slanderous and personal attack on him by diabolical minds, said Infosys clients have not raised any questions on alleged governance lapses and have come out in "strong support" of the company.
"There are no questions from clients. In fact, several clients have written very very strong words of support. I felt very thankful and was moved by that. Over the last 3-4 days, I have received e-mails from huge clients expressing their strong support," he told investors over a call.
On Monday, he had met investors and held an elaborate press meet to clear the air over his pay hike and severance package to the former employees -- the issues that Murthy and other co-founders had raised. Other sticky issues included appointment of independent directors Punita Sinha and D N Prahlad. At the heart of the spat is also the unused $5.25 billion cash lying at Infosys which former key executives believe should be used to improve shareholders' return rather than reward certain employees with hefty compensation and severance packages.
The co-founders, who between them hold close to 13 percent stake, have contended that the board has not responded satisfactorily to their concerns. Asked if the management had reached out to the promoters over the outstanding issues, Seshasayee said, "I reached out to the founders, the day before yesterday (Sunday) and we had frank discussions... and both of us agreed that we should not have these kinds of interactions taking place through media."
In an apparent reference to the public exchanges that have been taking place over the last week, Seshasayee said it is "not in the interest" of the institution. "... We should do this bilaterally... and we reiterated our commitment on any inputs from them. I explained that there are limitations that we would have in terms of dealing with all the inputs or suggestions and I think we have a renewed commitment not to spill this into the public space," he said.
Sikka said he had met top performing employees as well as some members of the management team, and despite the "distractions", the team is focused on performance. "I had a meeting with some of our top performing employees and some of our management team. This kind of noise in the media creates distraction for all of us, but there is a very strong focus on execution. The management team is headstrong and focused on closing of this year and preparing for the next year," he said.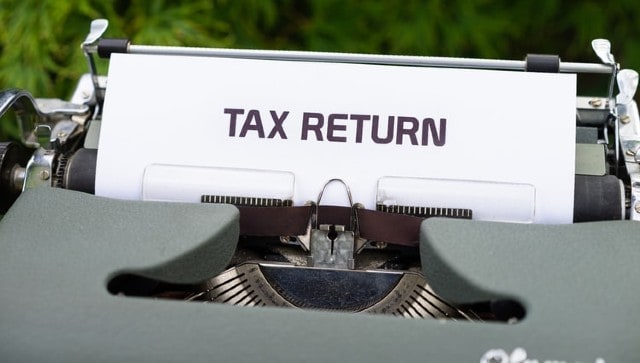 Business
Asking taxpayers to file their income tax returns (ITRs) for fiscal 2020-21 (April 2020-March 2021) at the earliest, the Central Board of Direct Taxes (CBDT) said all ITRs have been made available for e-filing.
India
The facility, located at the National Cancer Institute in the Jhajjar campus of AIIMS-Delhi, is aimed at providing air-conditioned accommodation to the attendants of cancer patients