Infosys reported 16% rise in profit: 5 charts that show how the Vishal Sikka magic worked
On sequential basis, Infosys' net profit rose 3.8 percent from Rs 3,465 crore in the October-December quarter while revenue was up 4.1 percent from Rs 15,902 crore during the same period.
Infosys finally seems to have moved  beyond the days of 'cautious optimism', a term used by the earlier management team umpteen times.
In the media interaction after the results on Friday, CEO and MD Vishal Sikka said he is "bullish on the year ahead". Though he also pointed out that a lot needs to be done, the comment exudes stronger confidence.
And that probably is a huge difference that Sikka who took over from Shibulal on 1 August 2014, has managed to bring in.
For the uninitiated, Infosys on Friday reported a better-than-expected 16 percent rise in fourth-quarter net profit. Consolidated net profit rose to Rs 3,597 crore ($540.07 million) in its fiscal fourth quarter to March 31, from Rs 3,097 crore a year earlier. This is the fourth straight quarter when the company has beaten the analysts estimates. Its revenue rose 23.4 percent to Rs 16,550 crore.
On sequential basis, Infosys' net profit rose 3.8 percent from Rs 3,465 crore in the October-December quarter while revenue was up 4.1 percent from Rs 15,902 crore during the same period.
"I am proud of our company's achievements in my first fiscal year as CEO of Infosys. At the same time, I am humbled by the task that is still in front of us. And yet despite these heartening results, they are still based on metrics of the past, of the way the industry has been," Sikka has been quoted as saying in a press release.
Here are 5 graphics that show how his Magic has worked for the company:
Revenue: From third quarter of 2014-15, the revenue of the company has increased 20 percent to Rs 16,550 crore in the fourth quarter of 2015-16. Sikka has devised many strategies to pull up the revenue. Sikka has set a target of achieving $20 billion revenue in 2020. A report in The Hindu, in May 2015, quoted a letter from Sikka to the shareholders, where he said that revenue per employee will be raised to $80,000. For this, the key will be automation and innovation in existing business. This was aimed to bring in at least 30 percent productivity improvements, the report said.
Net profit: The company's earnings, meanwhile, rose 10.68 percent. "Over the course of this year, we saw this strategy of bringing automation and innovation to our clients, on a foundation of learning and education, start to show results in the organic growth of our client relationships, in our win rates in large deals, and in the types of projects we are seeing in strategic areas where we never participated before," Sikka has said. In August 2015, Sikka had announced new services -- Aikido -- to increase the focus on design thinking, platforms and knowledge-based IT. In the term Aikido, "Ki" is a large scale modular service to help renew enterprise landscapes, "Do" refers to the service offering on design thinking and design-led initiatives and 'Ai' refers to platforms as a service to build intelligent solutions. Clearly, his strategy seems to be working.
Attrition: Attrition has been the biggest issue for the company. In the third quarter of 2014-15, when Sikka took over, the employee churn stood at a scary 20.4%. The company has managed to bring this down to 17.3 percent in the fourth quarter of 2015-16. "Employee attrition reduced further in Q4, and is reflective of increased engagement with our people all through the year, and our steps to make Infosys an exciting place for the world's best talent. We continue to reimagine our internal processes to increase organizational agility," U B Pravin Rao, COO, was quoted as saying in the press release. Sikka had given out-of-cycle promotions and hikes to the staff in a bid to retain the talents. Moreover, the focus on innovation also seems to be working.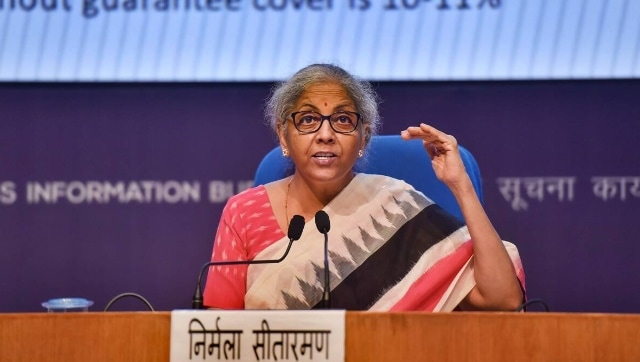 Business
In an exclusive interview to political editor Marya Shakil of CNN-News18, she also addresses the Infosys controversy by saying that the "anti-national statement" made by RSS-backed magazine Panchajanya was not right at all.
Business
The company will hold investor/analyst calls on 13 October to discuss the financial results for the quarter ending 30 September
India
Sunil Ambekar, the RSS' all-India prachaar pramukh, said 'Panchjanya' is not a mouthpiece of the RSS, the article reflects the author's opinion and should not be linked with the organisation