Infosys: Reining in attrition, boosting staff morale major challenges for Pravin Rao
The management changes at Infosys could also make clients cautious and competitors more aggressive
New Delhi: Infosys' interim CEO UB Pravin Rao and his team face a major challenge of reining in higher attrition resulting from the senior management churn and a drop in employee morale, according to analysts.
The management changes could also make clients cautious and competitors more aggressive, they noted.
"Significant churn in senior management and a drop in employee morale leading to a rise in attrition could hurt Infosys' performance, if not addressed by Pravin and his team," Macquarie Research said in its latest report.
It noted that the company has indicated its willingness to meet key clients to address any concerns they may have due to the events of the past few days.
Vishal Sikka, Infosys first non-founder CEO, quit last week citing slander by founders. The board, which has blamed co-founder Narayana Murthy for the CEO's resignation, has said it will find a replacement latest by March 31, 2018.
Nomura, in its report, said these developments push back "turnaround hopes" as the appointment of the CEO is likely to take time.
"... It could hamper longer-term growth if senior management attrition continues... management churn at Infosys would make clients cautious and competitors more aggressive," it said.
JPMorgan said it expects to see an impact from this event on Infosys' performance of 2017-18 and 2018-19.
"... There is now a real risk that with his (Sikka) departure as the CEO/MD, the force and ability with which the strategy gets executed will suffer at least near term, a risk that Infosys can ill-afford in the current difficult climate for Indian IT," it said.
Also, the longer it takes for the board to find a "suitable, willing candidate" to step into Sikka's shoes, the greater the likelihood that Infosys can drift, it added.
"We see impact on Infosys' performance (FY18/FY19) from this event," it said.
Business
The attrition declined sequentially by 0.8 percent on a standalone basis and 1.6 percent on consolidated basis
News & Analysis
The first hub was opened at Indianapolis in March where it plans to hire about 3,000 Americans by 2023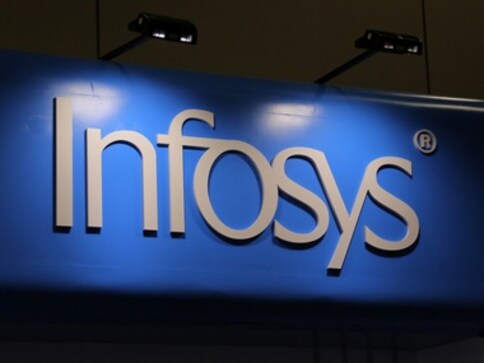 Business
During FY 18, Infosys received 15.4 lakh applications for jobs and interviewed 1.44 lakh and extended offer letters to 53,943 applicants.