Decoding Infy's real problem: Too much cash, too little dash
Infosys has reached a point where it has to choose between topline and short-term bottomline to grow faster.
(This story was written before the decision to bring back NR Narayana Murthy as Chairman of Infosys was taken today, but gives you a thorough analysis of the real problem at Infosys)
When a company promises you zero growth in the next quarter, it is time to ask why.
Infosys Technologies, darling of the markets in the last quarter, has promised zero growth in dollar revenues in the January-March quarter of 2012 for various reasons - especially the uncertain prospects for global growth.
In fact, but for the dramatic decline in the rupee, even the third quarter's results would have been pathetic (See Table).
Chief Executive SD Shibulal said: "The global economy, driven by slower growth in developed markets coupled with the European crisis, could impact the growth of the IT industry." The company is, however, focused on "long-term growth opportunities" to "deliver higher business value."
What went unstated was another possible reason: the company's singular focus on short-term margins to the detriment of long-term topline. Growth is probably being sacrificed for bottomline.
This is evident also from the cash-pile it is sitting on: nearly Rs 20,000 crore, or about $3.8 billion. Too much cash in the bank makes you ultra-conservative and risk-averse.
Nothing wrong in this. But all highly profitable companies in competitive industries come to this fork in the road where they have to choose between revenue and margins. Companies that choose margins over topline in the short-term could end up as niche players and smaller volume market shares. Companies that choose topline over margins tend to become large players with market dominance - if they execute well.
A zero-growth quarter for Infosys thus means that the company is currently willing to sacrifice growth for margins, and if this is the clear choice the management is making in terms of long-term corporate strategy, it could have consequences.
An analogy should make this clear. Hindustan Unilever makes more money and margins on upmarket Surf than on downmarket Wheel. In the 1980s, when the company was chasing margins over volumes, it ignored the rise of Nirma. Suddenly, Nirma became a very big threat to its dominance. It had to launch Wheel not only to take on Nirma, but to also to widen its market reach and volumes. It saved itself from being reduced to a niche, high-end player by switching strategy.
Infosys is reaching the same point in its growth where it has to decide whether it wants to be a Surf in the IT business or a Surf-cum-Wheel player, where it will take on both the high-margin and lower-margin ends of the market.
In the medium to long-term, however, chasing topline helps expand Ebidta margins (earnings before interest, depreciation and tax) - as the case of Hindustan Unilever shows. After seeing off the Nirma challenge, the company managed to push up its Ebidta margins from 10.25 percent in 1990 to 15.91 percent in 2000 to 15.49 percent in 2011. Infosys' Ebidta margins have fallen from 44 percent in 2000 to 37-38 percent in the last completed financial year.
The IT market, of course, is not as simple as detergents. Few clients understand the business, and spending decisions are often taken by a small cabal of technology executives in companies. But the principle of making the right tradeoff between volumes and margins remains important.
Trends in the IT business indicate that one such turning point is at hand. Increasingly, the big buyers are trying to commoditise the lower end of the IT business by opting for reverse auctions where Company X from Bangalore or Company Y Shanghai can deliver as well as an Infosys.
According to a report in The Economic Times, both big and small IT outsourcers are asking IT firms "to bid for low-end back-office and application development projects through reverse auctions."
In a reverse auction process, companies buying software put their projects up on the internet to allow vendors to bid for them. The lowest bidder wins. Says the newspaper: "For established outsourcing clients such as General Electric, as well as small- to -mid-sized first-time outsourcers in the US, Europe and the Middle East, reverse auctions are bringing down billing rates by up to 40 percent in some instances and 10-15 percent on average."
Obviously, companies like Infosys and Tata Consultancy Services (TCS), try and stay away from such reverse auctions since it can dent margins hugely.
But if the world is going to slow down, and if client budgets are being squeezed, as Infosys itself agrees, there will always be more IT vendors than clients. In this scenario, can Infosys grow topline without also getting in at the bottom end of the market?
While margins can be protected in mission-critical IT contracts, the big volumes are really in the normal maintenance and development areas - where clients know more or less what they want and can get competitive quotes from various vendors.
Is Infosys ready for this world in its pursuit of high margins in each contract?
The company has also shown excessive risk-aversion, as revealed in the high cash or cash-equivalent balances of nearly Rs 19,752 crore it currently holds. Infosys has been extremely conservative in its inorganic growth strategy, and is yet to make a game-changing acquisition. Holding so much cash in its sack has made it a poor performer in terms of shareholder returns.
For example, in 2010-11, Infosys' return on net worth was 27.88 percent as against Tata Consultancy's 42.11 percent and Tech Mahindra's 34.25 percent. Wipro and HCL Technologies had lower returns than Infosys, indicating that they may be on the same track as the latter.
Infosys is at a strategic crossover point where it has to decide whether it needs to abandon over-conservatism in favour of greater dare. It also has to decide whether it will take the high road to high short-term margins or the low road to higher long-term margins by seeking higher topline growth.
See table:
(Disclosure: The author holds shares of Infosys and to that extent may be treated as an interested party in this analysis)
First Cricket News
Most of the top batsmen in Joe Root's team were out of form once again and New Zealand took full advantage of their woes.
First Cricket News
ICC match referee Chris Broad imposed the sanction after Joe Root's side was ruled to be two overs short of the target after time allowances were taken into consideration.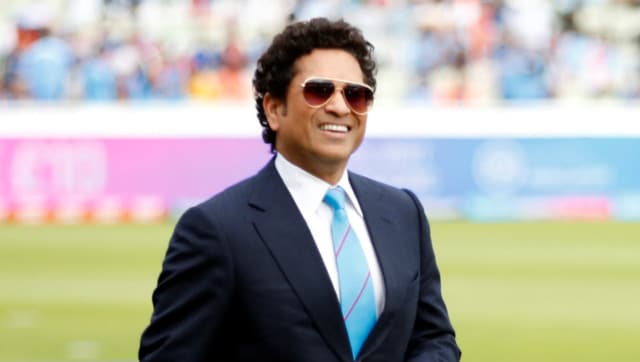 First Cricket News
Indian cricket legend Sachin Tendulkar has said that while the New Zealand cricket team has had the best preparation possible for the upcoming World Test Championship final, India will be far from underdogs in the clash.