Infosys nerve centre shifted from Palo Alto to Bengaluru; watch out for the strategy now
Infosys' Palo Alto office was key to the future growth strategy devised by Vishal Sikka. Does the shift to Bengaluru under Nandan Nilekani also mean a change in strategy?
Infosys, the country's second largest software exporter, has shifted its main functions back to Bengaluru from Palo Alto, according to a report in The Economic Times.
Under Vishal Sikka, the Palo Alto office had become the nerve centre with the CEO working from there. The office in California's Silicon Valley was also considered central to the transformational strategy Sikka had drawn up for the company.
Now with Nandan Nilekani at the helm of affairs, the main functions are in Bengaluru and Palo Alto office has been relegated to a "listening post", the report said, adding the announcement was made at an analyst call after the earnings on 24 October, 2017.
"I think this is a strategy, which has come about by a process of both top-down and bottom-up work. It's a strategy which everybody has bought into.... We see Palo Alto office as a listening post to the latest developments in tech happening in Silicon Valley, in machine learning, AI, deep learning, virtual reality, automated reality, self-driving cars," Nilekani told the conference call according to the report.
A decade after leaving Infosys, Nilekani returned to the company as non-executive chairman on 25 August after Sikka resigned as the CEO and MD of the company. The move came after founders led by NR Narayana Murthy demanded a clean-up at the IT company.
Under Sikka, who was appointed as CEO and MD in June 2014, the company was focussing on new age technologies such as artificial intelligence, Big Data, data analytics as part of its transformational strategy.
The shifting of main functions from Bengaluru to Palo Alto was seen as part of this strategy. However, the move became controversial after an anonymous letter alleged the company had incurred unreasonable expenses on account of Sikka's security, travel and the Palo Alto office.
A forensic audit instituted by the company and done by Gibson, Dunn & Crutcher, a global consultancy firm, however, found no evidence to this effect.
It is in this context that the move back to Bengaluru assumes significance, especially since analysts are keenly watching Nilekani's growth strategy for the company.
"Nilekani needs to start the new year 2018 with a vision that would tell analysts, clients, investors and employees that it is ready to tap the new age of artificial intelligence, software automation and the Internet of Things (IoT) without losing its way," senior journalist Madhavan Naryanan wrote in a recent article in Firstpost analysing the company's July-September earnings.
Will the shift from Palo Alto also mean a change in focus?
One will have to watch the company's comments and operations closely in the coming few months for any clue on this.
India
The DRDO chief said academic institutions could help in India's technological advancement in a "big way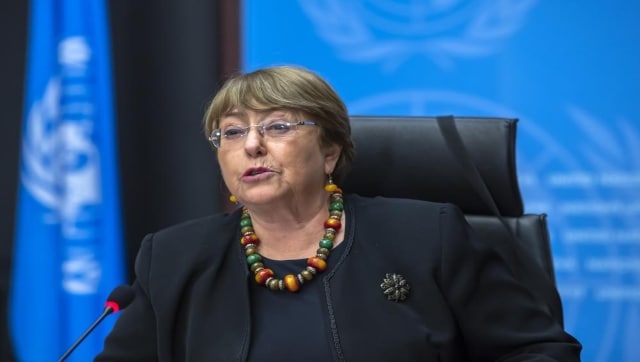 World
AI-based technologies can be a force for good but they can also 'have negative, even catastrophic effects' Michelle Bachelet, the UN High Commissioner for Human Rights, said in a statement
World
When we personify, we risk losing sight of the agency and responsibility bot creators and bot users have