Infosys: Narayana Murthy tells investors key concern was poor governance, not personal gain
Narayana Murthy hoped Nandan Nilekani would take appropriate corrective actions to bring back the rigour of governance standards at Infosys
New Delhi: Days after a board upheaval at Infosys, co-founder N R Narayana Murthy today said his concerns with the previous board led by R Seshasayee were poor governance, ex-CFO being paid large severance as 'hush-money' and alleged irregularities in Panaya acquisition.
Murthy, who had not spoken ever since Infosys CEO Vishal Sikka quit on 18 August citing slander by founders, said co-founder Nandan Nilekani taking over as Chairman is good for the company as he is "stickler for good corporate governance".
"The rejuvenation of the Board has already begun with the resignation of R Seshasayee and some other board members. However, it is still work-in-progress," he said at an investor call.
A week after the Board, in an unusual move, issued a statement blaming Murthy for Sikka's exit, Seshasayee and three other directors last week quit Infosys and Nilekani made a comeback to the board after a decade.
"My main concern is the poor governance practised by the previous board," he said adding that "contrary to the views of many, my actions always keep in mind the long-term interests of all shareholders. It has never been and never will be for my individual or personal gain."
Infosys Board, on 18 August, had launched an all-out attack on Murthy, accusing him of running a "misguided" campaign. They also held him responsible for Sikka's resignation.
Murthy said the recent developments were directed as a "personal attack" on him.
Murthy said though he was appointed chairman for five years, he left the company after 15 months in October 2014, during which revenue growth rate doubled to 11.6 percent as well as innovations and enhanced productivity were introduced.
"As far as I know, there is no parallel in the Indian corporate world where founders with significant shareholding voluntarily left their company leaving behind nothing but culture, values and goodwill," he said.
The founders, who hold 12.75 percent stake in Infosys, together with a dozen leading institutional investors with a cumulative stake of about 10 percent forced the Infosys board to bring back Nilekani.
Referring to his disagreements with the previous board, Murthy said Seshasayee told shareholders on 18 June, 2016 that ex-CFO Rajiv Bansal was being paid an excessive sum as severance because he was "privy to a lot of price sensitive information".
He cited media reports to say that the Board had not recorded minutes of the decision to give Bansal's severance package.
"No previous CFO of the company, nor the current CFO had or have such an excessive severance pay clause in their contracts," he said adding when he sought to know the reasons the response was "inconsistent" ranging from the reason being was confidential to Seshasayee saying the board felt generous.
On the summary of independent investigation into the $200 million acquisition of Israeli tech firm Panaya exonerating the management, he said the statement "does not
mention whether the investigation addressed the allegations of the whistle-blower regarding the serious governance deficits of the board and the CEO."
He hoped that the full report would point out gaps in governance and suggest corrective actions. "These are the only reasons why I asked for the full report to be disclosed," he said.
"Once again, let me reiterate that my primary concern about the Summary Finding Statement was that it missed covering the governance deficits and corrective steps to be
taken, if any," he said adding the previous Board refused to take any corrective action.
Nilekani, he said, is a "stickler for good corporate governance."
"Now we can all sleep better knowing that, under his leadership, the corporate governance standard practised by Infosys will be on par with the global best standard," he said.
He hoped Nilekani would take appropriate corrective actions to bring back the rigour of governance standards at Infosys.
"I would also like to reiterate my confidence in the current senior management of the company," he said. "I wish Nandan the best of everything in his effort to bring back 'acche din' to Infosys."
Murthy said the lesson learnt from the entire episode is that when there is a cloud around how the organisation is being governed, one must speak up.
"This is the key ingredient to keep an institution healthy in the long-run and hold it accountable to all stakeholders," he added.
also read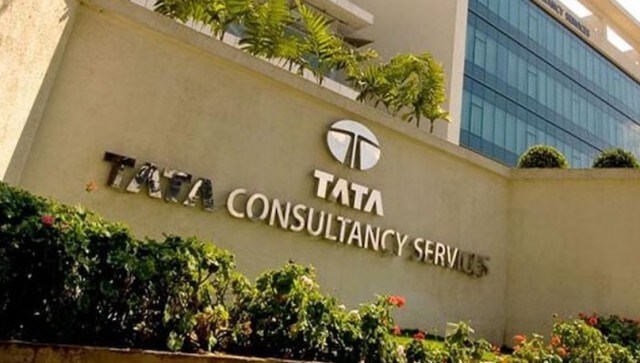 Explainers
TCS has begun delivering notes to staff members who don't put in at least 12 days of in-office work each month. The IT company reportedly threatened employees with disciplinary action if they failed to abide by its new policy. The firm is just one of the many that has put an end to work from home
India
A 23-year-old woman, working as a techie in Infosys, died on Sunday after her car got stuck in the flooded KR Circle underpass in Bengaluru. The tragedy puts the spotlight on the city's flooding woes – a poor drainage system, encroachment on open lands and lack of urban planning