Infosys: Nandan Nilekani may be roped in as CEO, says report; shares rise 3%
Earlier domestic institutional investors had written a letter to Infosys board to bring Nandan Nilekani back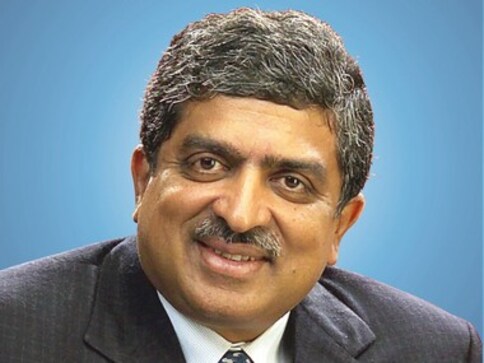 Infosys co-founder and NR Naryana Murthy supporter Nandan Nilekani is likely to be brought in to head the company for now, according to a report by CNBC-TV18 citing sources. A clarity on his role is likely in the next 48 hours, said the report.
There were media reports earlier that there is demand from investors to bring back Nilekani, who had left the company in 2009 to head the Unique Identification Authority of India (UIDAI), as the CEO.
The TV channel had earlier reported that domestic institutional investors (DIIs) have written to the company management to rope in Nilekani on the board as he enjoys the confidence of customers, stakeholders and employees. They said his return to the board would instill credibility.
The country's second largest software exporter has been in trouble after its CEO Vishal Sikka resigned unexpectedly on Friday. The shares of the company fell about 13 percent with investors losing about Rs 31,000 crore. However, reacting to the latest development, the shares rose 3 percent to Rs 904.
However, Murthy and Nilekani have not yet responded to the TV channel's queries. Murthy, it is learnt, has postponed the conference call with analysts that was slated for Wednesday.
A report in The Times of India said on Wednesday that Nilekani is playing an active role to clean up the "mess" at the company.
Soon after Sikka's exit, Institutional Investor Advisory Services (IiAS) had pitched for Nilekani return to the company.
"It must convince Nandan Nilekani to join the board once again, as its Non-Executive Chairperson," it said in a report, while adding that Nilekani should not see this as any other corporate job as Infosys is at the heart of Indian IT and its success will foretell how the sector will position itself for the future.
Business
Infosys has maintained its FY2017-18 sales growth outlook at 5.5-6.5 percent in constant currency terms.
Business
Reddy said: "It is very sad to see a good CEO leaving a great company for avoidable reasons. The promoters have no locus standi (right to interfere or have say in the matter) once they leave the company."
Business
Nandan Nilekani has been called in to steer Infosys after chairman R Seshasayee and three other directors quit, meeting the key demand of founder group led by NR Narayana Murthy