Infosys letter: Why can't founders of Indian cos leave without looking back, just like Bill Gates?
It is not right for leaders who have laid down offices to talk negatively about their successors who they have chosen to succeed them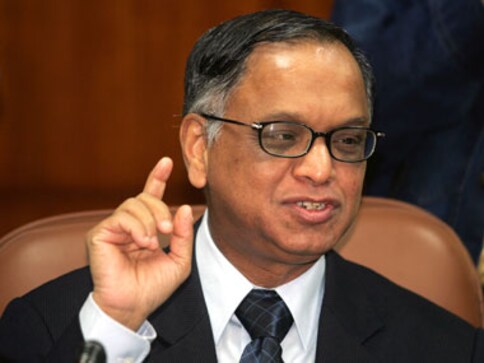 The letter sent by founders to Infosys board raising governance concerns has given rise to nagging suspicion that remote controlling of a company by former promoters may be an emerging trend in Indian corporates that are restructuring and reinventing themselves to come to terms with the new business realities.
Coming at a time when India is dealing with newer challenges thrown up by the rising protectionism in the US and elsewhere, the trend is indeed disturbing and holds a mirror to the typical Indian mindset.
For the uninitiated, Infosys founders NR Narayana Murthy, Nandan Nilekani and Kris Gopalakrishnan have written a letter to the company's board raising issues of governance in some of the decisions the board has taken recently. The issues they raised include the sharp rise in compensation of Vishal Sikka, the company's first non-promoter CEO, severance packages given to some of the top executives, and induction of Punit Sinha, wife of Union minister Jayant Sinha, on the board.
It is to be noted that all the founders had only a few years back voluntarily relinquished their respective posts, paving way for the first non-founder CEO to take over. In this context, the founders' letter amounts to unsolicited intervention in the company's affairs.
Observers of corporate sector say that this is unlike in the West where the most successful CEOs and founders have quit and not looked over their shoulder at what their successors have done. Case in point: Bill Gates, Founder and CEO, Microsoft. Or even Samuel J Palmisano who served as CEO for around 9 years at IBM.
"I feel founders and those who have been associated at the board level in organisations should discipline themselves to leave without looking back when they have finished their tenure. That is what Bill Gates, who co-founded Microsoft and served as Chairman and CEO did, and also Samuel J Palmisano who served as CEO for around 9 years at IBM. Closer home,  K V Kamath, who was Chairman and MD at ICICI Bank for over a decade, moved on to other positions and allowed his successor to flourish and has not commented on any decisions," said Kavil Ramachandran, executive director of the Thomas Schmidheiny Centre for Family Enterprise at Indian School of Business. He says what is happening at Infosys now and what happened at Tata Sons are similar.
He doesn't think it is right for leaders who have laid down offices to talk negatively about their successors who they have chosen to succeed them, that too in public.
"I don't think they have any moral authority to do so," says Ramachandran.
However, J N Gupta, former executive director of market regulator Sebi, who is a consultant in governance matters now, feels comparing the problems at Tata Sons and Infosys is not right. "Ratan Tata and Cyrus Mistry have major stakes in the group as shareholders. Sikka is a paid CEO of Infosys and is involved in the daily matters  of the company unlike Mistry who was non-working CEO of many Tata firms," he said.
Not everybody feels it is wrong for founders to return to raise issues with a company. If the founders and large stakeholders in the company like Ratan Tata in Tata Sons feel the company is being steered in a direction that is detrimental for the company, it is their 'right' to talk publicly about it, aver some experts.
"There are two aspects: corporate governance and transparency. If the issues flagged off by the founders in the case of Infosys are being done in an opaque manner, then it is their right to bring focus to it," said Manoj Kumar, Founder – Hammurabi & Solomon and Visiting Fellow at Observer Research Foundation. He said that companies like Infosys or Tatas – where the fracas between ousted CEO Cyrus Mistry and chairman emeritus, Ratan Tata is well known – are listed companies and the founders and major shareholders are protecting the last mile shareholder when they are flagging such issues.
"It is also because they are not being heard or not given the space by the Board to air their grievances or voice their concerns," said Kumar.
However, Gupta says founders and large majority shareholders have a substantial shareholding in the company and it is a bit difficult to believe they would not be heard at the board level.
"But they won't be if they do what they are doing as in the case of Infosys – trying to remote control the drive. They should take up the directorship of the company and no one – neither shareholders or the board for that matter - would have any issues with them as long as what they are proposing is valid," says he.
Regarding Mohandas Pai's concerns over the high severance payment to former CFO Rajiv Bansal and former general counsel David Kennedy, and also Sikka's salary, Ramachandran of ISB pointed out that globally compensation and severance payments and salaries to CEOs are decisions taken by the board.
"These are concerns that have to be taken at the board level. Questioning the board's decision is to assume that the founders or former CEOs have a right to do that. That is what I would term as interference. It is not a good practice," he said, adding that when a person like Narayana Murthy questions it, it is even more so as he is known for advocating a strong corporate governance system.
"I fail to understand what the hullabaloo is all about," says Sanchit Vir Gogia, CEO, Greyhound Research.
"In all fairness, there is misreporting about Vishal's compensation - per latest SEC filings  while $906,923 is base salary, $6,488,727 is based on performance. This is standard industry practice and not out of the ordinary and hence deems no criticism of any sort," he pointed out.
The founders letter to the board at Infosys points to several issues. With the letter that has been sent out with reported governance issues, while there may be some truth in what has been reported, it is critical to note that the governance issues haven't been proved (yet) and it will be unfair to conclude on the basis of the letter that has been sent out, says Gogia.
Any organisation will have difference of issues within its current working members, leave alone with founders and the board when the former are no longer at the helm.
"Separating ownership from control is one of the long standing battles for founders and the latter raising concerns post stepping down from the helm is both correct and expected. In fact, the new management has a lot to gain from the experiences and constructive criticism by the founders. We witnessed a similar scenario at Tata Sons only recently. In a nutshell, such changes and counter actions by investors are a standard practice globally and such instances shouldn't be blown out of proportion," said Gogia.
What has transpired  between the founders of Infosys and the current board is not known to anyone except the contents of the letter as revealed by sources to the media.  If Sikka is bringing about changes in the current scenario when the markets are volatile, it is unfair to make him a villain, points out Prof Ramachandran.
"What if the board had asked Sikka to bring about changes and also want to pay him more for his decisions and actions? Does anyone know what transpired at the board level? The ones who are commenting are making assumptions and they could be wrong. People read more than what is required, unfortunately."