Infosys: It's high time former execs, board stopped public spats, allowed company to focus on strategy, feel experts
The Board should not respond to comments, be it from its co-founders or past employees, in public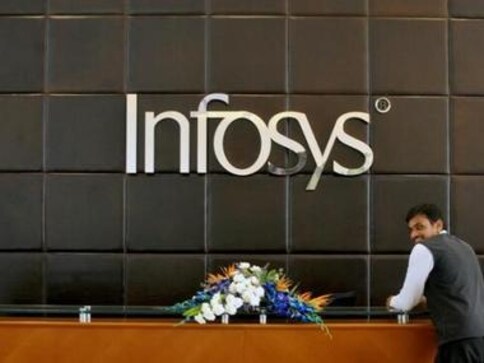 Salil Parekh will take over as the new CEO of Infosys on 2 January 2018. If there was an expectation that the cloud over the company's corporate governance has cleared, that seems unlikely to be the case. There are indications concerns are still simmering. The litany of past issues continue to snowball in public and does not bode well for the company's image or say much for its corporate governance.
For instance, the severance pay to ex-CFO Rajiv Bansal refuses to die down. According to a report in The Hindu, a whistleblower has written a letter to Sebi stating: "Why not Sebi order a fully independent investigation, including a forensic investigation, and make people accountable?" Infosys had recently filed an application with Sebi for settlement over the severance pay issue.
There has been a war of words on social media on Twitter with Kiran Mazumdar Shaw, independent director at Infosys and Mohandas Pai, former director at Infosys, on the issue. Shaw wrote on the weekend on her Twitter page to Pai's raking the issue: "The matters were reinvestigated (a)n(d) no wrong doings were found by the new chairman.. Let's bring this to a closure and move on.. It helps no one." The Twitter messages have since been deleted.
Former CFO V Balakrishnan is unhappy with certain board members which he has aired in public in the past and has alsoR done so in an interview with PTI. "I think the continuation of certain board members like the erstwhile co-chairman (Ravi Venkatesan) and the audit committee chairman (Roopa Kudva) looks highly untenable in light of the current development of the company filing consent agreement with SEBI over Bansal's severance payment case."
What can the board under the chairmanship of Nandan Nilekani do to address these issues so that the new incumbent Parekh is not waylaid by them? Experts spelt out a few:
Board should not respond to allegations, accusations in public: Public acrimony is by itself bad. Infosys, under the new CEO should not respond to any whistle blowers' accusations or allegations in the public space, says Shriram Subramanian, Managing Director of InGovern, a proxy advisory firm. He suggests the board treat the matter [severance pay settlement] as closed. The Twitter exchange [between Kiran Mazumdar Shaw and Mohandas Pai] should not have happened. The board members should not respond on social media, suggests Kavil Ramachandran, Executive Director of the Thomas Schmidheiny Centre for Family Enterprise at Indian School of Business (ISB). He says that this can be picked up by troublemakers to create more issues. "The board is the ultimate authority and should not engage on Twitter or any social media platform as the latter can hijack these issues," says Ramachandran.
Business strategy should be the only focus of the new CEO: Notwithstanding that former CEO Vishal Sikka left on account of a tussle with co-founder N R Narayana Murthy and compensation issues, the new CEO should not let these public outbursts obscure his strategy for the company, says Sanchit Vir Gogia, chief analyst, founder and CEO of Greyhound Knowledge Group, a global strategy and transformation research, advisory and consulting group.
Sikka's strategy had started to yield results. "What Infosys needs to know is that the old delivery models don't work anymore. The new CEO should look at priorities and options to get Infosys on the rail," said Ramachandran of ISB.
Board should sent out a strong message to founders and former employees: As long as the board continues to explain itself and its decisions, the public airing of issues won't stop, say analysts. "The Board has to be firm and spell out the way forward for the company. It should get co-founders and past employees to discuss internally whatever their differences are with the company. You cannot afford to forget your investors. When questions are raised in public by former employees or co-founders, it is a blow to corporate governance that they themselves upheld during their tenure. This raking of issues incessantly in public is becoming a joke now," Paula Mariwala, Partner, Seedfund and Co-Founder, Stanford Angels, said, adding that it needs to be resolved with a firm hand by the board.
Salil Parekh should have backing of board always: Salil Parekh, the new CEO, should have the full backing of all the board members, says Ramchandran of ISB. The board should reassure that it will answer queries from anyone outside of its boa, he said. "The storm may continue to brew outside of Infosys like it is doing even now. There should be an understanding between the new CEO and the board on what issues he can automatically decide to respond to and what needs to be discussed with the board," he said.