Infosys: If there is no noise from Narayana Murthy, new CEO can function smoothly, say experts
The biggest challenge for the new CEO will definitely be the corporate governance and keeping the co-founders, board, investors and staff in good stead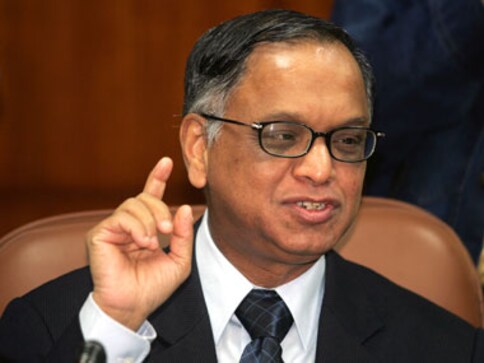 Infosys has a temporary arrangement with Nandan Nilekani as its non-executive chairman after R Seshasayee and Ravi Venkatesan resigned from their posts of chairman and co-chairman last week. Nilekani was one of the company's seven founders who was its chief executive between 2002 and 2007. The new CEO to be roped in by Nilekani has a tall order. There are issues to be fixed internally between co-founders and other stakeholders while at the same time continue the struggle to stay relevant in the global market where technology is changing fast.
The task for the new CEO is onerous, to say the least. The first task for the new chief executive officer (CEO) would be to ensure that there is 'no more noise' from NR Narayana Murthy, co-founder of the IT bellwether, says JN Gupta, former Executive Director of Securities and Exchange Board of India. "Do we accept what Murthy is complaining about," he asks, adding that investors were jittery about the 'bickering that has been covered in the media as it affects morale of staff, clients and everyone involved in the company.
The 'noise' being referred to by Gupta is the long list of issues that Murthy had been publicly raising against former CEO and managing director Vishal Sikka. These include the acquisition of Israeli company Panaya for $200 million, which is alleged to be an over valuation. Murthy also opposed the severance for former CFO Rajiv Bansal, which he said was not in keeping with the standards of the company. Raising these issues, Murthy has alleged corporate governance lapses at the company.
Sikka, while resigning from the company on 18 August, did not name Murthy directly as the reason for his exit but said he faced "false, baseless, malicious and increasingly personal attacks". The company's board, however, said Sikka and the company was undermined by "Mr Murthy's continuous assault ..., is the primary reason that the CEO, Dr. Vishal Sikka, has resigned despite strong board support."
Whatever the reality of the allegations, the company's performance in the three-year tenure of Sikka has been good. Its revenue grew by 28 percent from Rs 13,342 crore in Jul-Sep 2014 quarter to Rs 17,078 crore in Apr-Jun 2017 quarter. Infosys posted the highest profit of Rs 3,708 crore in Oct-Dec 2016 quarter under Sikka's leadership.
Sikka's resignation letter makes it clear that he was looking for more active support and some level of stronger, proactive endorsement from the board which was not forthcoming, points out Kavil Ramachandran, executive director of the Thomas Schmidheiny Centre for Family Enterprise at Indian School of Business.
"As mentioned by him in his letter, there is an opportunity cost for his time, and he thought it should be better utilised in the absence of sufficient board support. He inherited an organisation that was rapidly losing its relevance. While the targets were too ambitious, the strategy was so sound. Figures quoted in his resignation letter look impressive," Ramachandran said.
Reiterating that the issues that brought Infosys to a boil had nothing to do with Sikka's leadership, Manoj Kumar, founder – Hammurabi & Solomon and visiting fellow at Observer Research Foundation, said they just pertained to promoters's issues with the management and board. "When Infosys appoints a new CEO, the appointee should insist on a priority basis a resetting of the code of conduct that will allow for coordination and coexistence of promoters, senior management and board. More importantly, it should say who should have a say and how much," he said. Kumar reasons that when co-founders and promoters go for the overkill, then that is not corporate governance.
After Murthy stepped down as CEO in 2002, three co-founders succeeded him -- mostly unsuccessful in maintaining the company's growth trajectory. Murthy's vocal interference in the company's workings and Nilekani's return following Sikka's exit points to an utter unwillingness of handing over control to an 'outsider'. Founders assuming control anytime they feel uncomfortable with operations undermines decisive leadership and puts the stability of the company under threat, says Amit Kapoor, Chair, Institute for Competitiveness, India, to IANS.
With Infosys putting up an impressive performance under Sikka, the battle for the new CEO is anything but business-related. "The new CEO should continue from where Sikka has left since the reason for the latter's departure was not about any business strategy. In fact, he has done very well on the business side," said Ramachandran of ISB.
The new CEO has his work cut out for him. Creating an advisory board consisting of founders and independent experts could be a way forward, ensuring that there will be no interference on day-to-day matters, Gupta had told Firstpost earlier. "Founders may be preferably nominated on boards, subject to their meeting all criteria and ability to contribute and board composition complying with law as well as organisational needs. Developing mutual respect rather than a falsely assumed sense of superiority or importance by either side is important," he said.
Technical and functional issues leave no scope for debate simply because the company's results would speak for itself as it has done in the past. "However, what is important is for promoters to lay off some areas that are important for the daily functioning of the firm. Unless this is agree upon, the kind of ambiguity that has arisen in the past will recur," says Manoj Kumar.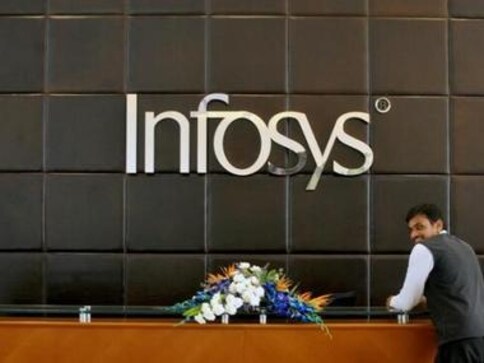 Business
A day after Infosys decided to sell its subsidiaries Skava and Panaya, a whistleblower sent a letter to SEBI demanding a probe into these transactions
Business
Infosys posted a lower-than-expected 3.7 percent rise in net profit for Q1due to one-off charge related to fair value reduction of Panaya business