Infosys CEO Vishal Sikka says Pinaya deal clean, no management team benefitted from the acquisition
Infosys has 'far bigger battles ahead', VIshal Sikka, CEO, said in an email to employees.
Infosys CEO Vishal Sikka said the allegations made by the whistleblower in his letter to stock market regulator Sebi on the company's acquisition of Israel-based Pinaya in 2015 is a complete false.
Denying the charges, Sikka said no member of Infosys management team had any prior investments in Pinaya. Sebi last week said it will examine the letter that created ripples in the country's second-largest IT company and prompted the founders to raise corporate governance issues with the board.
The letter sent to several media houses stated that Infosys first asked investors in Panaya to make the company free of cash, and later gave Israel firm short-term loans to show it as a viable deal.
However, the company denied the allegations. "The valuation was done by Deutsche Bank, the financial and tax due diligence was done by one of the Big Four firms and legal diligence was done by a leading law firm – Kirkland & Ellis," The Economic Times report said citing Infosys statement.
Infosys had acquired Pinaya for $200 million, which chief Vishal Sikka on Monday said "false and malicious" stories are being spread about the US $200-million Panaya buyout to target him even as the tech major asserted that no one from the management team benefitted from the deal.
In a letter to employees, Infosys chief executive Vishal Sikka lashed out at detractors for spreading "false and malicious" stories about the company and said they were "designed" to target him to the "point of harassment".
In a strongly worded email to Infosys employees, Sikka said the reports questioning the company's acquisition of Panaya are "orchestrated by people who are hell-bent on harming the reputation of the company and its employees".
In a late evening statement, Infosys said, "We categorically state that no member of the Infosys management team was involved in any prior investments in Panaya, and insinuations that anyone from the management team at Infosys benefitted from this acquisition are misleading and slanderous."
The IT giant added that it will investigate the charges made and "will respond to all queries received either directly or from the regulatory authorities" as per its process.
In February 2015, Infosys had announced buying the Israeli automation technology company for US $200 million or Rs 1,250 crore in cash.
A section of media reported about a whistleblower's letter to market regulator Sebi, alleging irregularities in the acquisition of Panaya.
Referring to the charges, Sikka said "they create a false alternate-reality out of events and dates, with embellishments that are calculated to mislead and sensationalise". He added that while these "distractions are expensive, draining and time-consuming", it is Infosys burden to ensure that the company's business continues "unflinchingly".
"We cannot let these stand unchallenged, and we will take every step and pursue every avenue to strongly defend the company in the face of these unfair and unwarranted attacks," the Infosys CEO said.
Sikka is pitted against a clutch of co-founders led by N R Narayana Murthy voicing concerns over a spike in his remuneration and hefty severance packages for two former executives.
Stating that the company has "far bigger battles ahead", Sikka urged employees to "rise above the distractions, focus on what really matters, and deliver".
"I am, as always, counting on your faith and unwavering attention to what really matters. Change is never easy, and change at the scale that we are undertaking may be unprecedented, and perhaps it is this change that has so inflamed some into trying to drag us all into the mud," he said.
Infosys said it has a strong, established internal process to evaluate acquisition targets and make investments.
"In the case of Panaya, all the requisite steps in this process were followed. The valuation was done by Deutsche Bank, the financial and tax due diligence was done by one of the Big four firms and legal diligence was done by a leading law firm Kirkland & Ellis," it said.
"The management presented the rationale behind the acquisition - including synergies and business potential to the Board, along with necessary reports and findings." The board deliberated the acquisition, and unanimously approved the investment, which was well within the valuation range determined by the evaluator, it added.
Infosys emphasised that Panaya was looked at as an acquisition candidate based on its "strategic fit". Over the last few weeks, Infosys has come under fire from some of the co-founders who have alleged corporate governance lapses.
Some former employees also called for re-constitution of the board and demanded that Chairman R Seshasayee step down taking moral responsibility over issues like steep compensation hike of Sikka and hefty severance packages to ex-CFO Rajiv Bansal and David Kennedy, its former General Counsel.
Infosys board and management have, however, stood their ground denying these charges. On an investor call, Sikka had recently stated that the company's large clients have come out in its support.
With PTI inputs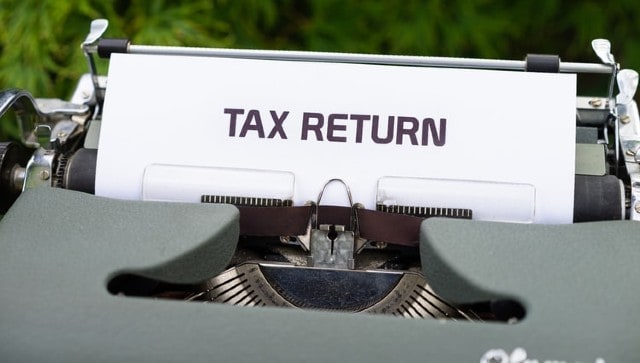 Business
Asking taxpayers to file their income tax returns (ITRs) for fiscal 2020-21 (April 2020-March 2021) at the earliest, the Central Board of Direct Taxes (CBDT) said all ITRs have been made available for e-filing.
India
The facility, located at the National Cancer Institute in the Jhajjar campus of AIIMS-Delhi, is aimed at providing air-conditioned accommodation to the attendants of cancer patients
World
The complaint states that the social media giant's managers routinely undermined efforts to combat misinformation and other problematic content for fear of angering then US president Donald Trump or for turning off the users who are key to profits