Infosys governance row: The 'truce' between board, founders is just an uneasy calm
The public debate about Infoys corporate governance should bring into focus the issues of business ethics at a time when a new world order is emerging with the far right increasingly pushing for more inwardly looking, protectionist trade policies
Infosys board members at a press conference on Monday sought to downplay the 'battle' with the founders who have raised a few corporate governance issues in the functioning of the company and reiterated their commitment to uphold the values of strong governance the institution is built on.
Earlier in the day, NR Narayana Murthy, who co-founded the pioneering IT services company and has been in the forefront raising issues of corporate governance among others, had indicated he would now step back and leave it for the board to take it forward.
Murthy's stance had given rise to the hope that the both the founders and the board may be working their way to bury the differences. However, the press conference belied all such expectations, with board members standing ground on most of the issues raised by the founders and rebutting all of them point by point.
Analysts also echoed the same. "Things could potentially deteriorate for Infosys hereon," said Girish Pai of Nirmal Bang Securities in an interview to CNBC-TV18. He said the indications are that friction between Infosys founders and board continues. The press conference, in fact, did not reveal any new material information.
Here are 10 quotes from the presser that clearly indicates it is not all over:
R Seshasayee, Chairman, Infosys
On differences with founders:
You (the media) have been describing it as a battle but we have here a few stakeholders and founders and nothing but good intentions in mind. When you have built an institution with passion, you will be concerned. For sure there will be differences in perceptions, judgement. It is our interest as members of board to listen to these voices, be sensitive to them and calibrate our actions.
On appointment of directors:
Punit Sinha (wife of Union minister Jayant Sinha) is a very accomplished woman. A woman should not be judged by the profession of her spouse. We are very proud of our 3 women directors
DN Prahlad is qualified to be an independent director in terms of letter and spirit, has vast knowledge of business. His name was suggested by founders. This is not a governance issue. We have a process for appointment of directors.
On CEO Vishal Sikka's salary hike:
Vishal's salary revision was discussed many times. We had a global consultant to benchmark his pay with similar global consultants, mainly US companies, and meant to ensure as a motivational package. There are some shareholders who think this is excessive but we have to do what is best for the company and the vast majority of shareholders. In many companies, the compensation package is approved by board. Since we were revising Vishal's package, we decided to go to the shareholders first. The company used postal ballot for the approval of Vishal's compensation as a measure of good governance practice and 98 percent were in favour.  We do not believe there is any issue of governance.
On 'profligacy' of the CEO:
I have been asked why Vishal Sikka is using corporate jets. Roopa Kudwa (independent director) has been at pains to say we don't have a corporate jet. Sikka was traveling 60,000 to 80,000 kms per month. Of this, eight percent was on chartered flights. It is important to equate cost and issues.
Bay Area is a fantastic place for implementing innovation. Vishal thought we should have a place in High Street and we took a place on rent. He discussed it with me. The figure being quoted is a million. What is being picked up is a number without understanding the true value.
We need to recognise that a global company that is on cusp of a new business needs globally diverse talent.
On Rajiv Bansal's severance package issue:
We respect founders' remarks on it. Severance pay that was agreed to pay at the time he agreed to leave was Rs 17.5 crore but we paid only Rs 5.4 crore. That had a mutual agreement and judgment by board. On looking back, it would have been different if processes were different. The learning was subjectivity should be taken away. We have made changes and it will no longer be subjective. What is most important is the suspicion that this was hush money which is deeply disturbing.
CEO Vishal Sikka
On Rajiv Bansal:
Rajiv was a great CFO, but had team chemistry issues
On relationship with Murthy:
We have had conversations and in the interest of company we will [continue to] discuss. In all this [debates in public], it is important that we communicate. I meet Mr Murthy four or five times a year. I have a heart-felt and warm relationship with him. I value his wisdom and criticism. In fact, I was discussing my Apple watch with him today.
On capital allocation:
The board will look up to policy time and again. In the next five years or so, it will be about business initiative, strategies, etc. We are focused on strategies.
On automation:
Several jobs will go at Infosys [if the company continues with the earlier model of cost arbitrage]. The endeavor is to transform the company to a reality where automation is getting common place. I want the company to be innovative and go higher on the value chain.
On learning platform:
Learnability will be a critical thing in future. Infosys Learning Platform is to teach our employees what is happening in the world and in the company, so the learning is accelerated. One of the most interesting programmes is a global leadership programme with Stanford. We have invested in onsite learning. Design thinking training has become an integral part of Infosys now.
Balanced view
What needs to be noted in the quotes above is the balanced attitude that shines through in the stance taken by the board members. They have clearly indicated the willingness to listen to the criticisms raised by the founders but they are also strongly defending the decisions taken in the best interest of business.
For instance, the allegations on travel by corporate jets by Sikka. The board clarified that the company doesn't have a corporate jet. They also gave the details of the travel and the proportion of his travel by chartered flight. Seshasayee reminded that picking up a number without understanding the true value to it is not right.
Clearly, the differences of opinion is not closed yet. What is prevailing is an uneasy calm.
But one thing is for sure. The public debate about the governance issues at Infosys, though Sikka thinks is distracting, is good. It should bring into focus the issues of business ethics at a time when a new world order is emerging with the far right increasingly pushing for more inwardly looking, protectionist trade policies. Such debates are an opportunity to find a finely balanced business practice. Hope the rift at Infosys will help find this soon.
Business
Not only has more than half of Vishal Sikka's variable pay been docked for 2016-17, Infosys also announced a new co-chairman
Business
"There is no change in buyback plans. We have made a commitment on how much and when to return cash to shareholders," Infosys board Chairman R Seshasayee said at a conference.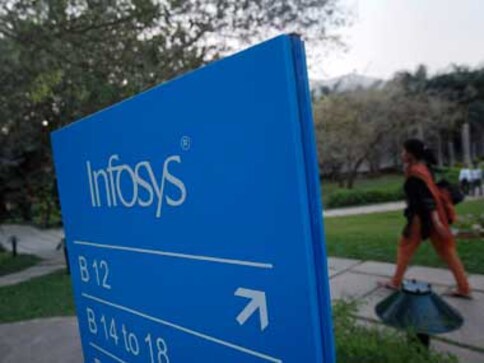 Business
"I think Chairman (R. Seshasayee) should step down taking responsibility for all the lapses in the past. The Board should have an interim chairman and directly address the issues of the founders. That is the right thing to do," V. Balakrishnan told BTVi.