Infosys governance issue: Why N R Narayana Murthy is right about voicing concern
The sore point with the founders has been the more than generous remuneration its CEO Vishal Sikkha has helped himself to that is reportedly several hundred times more than the median salary.
Infosys promoters N R Narayana Murthy, Kris Gopalakrishnan and Nandan Nilekani have fluttered the dovecots of the company with their perceived interference with the management, more specifically corporate governance issues. The sore point with them has been the more than generous remuneration its CEO Vishal Sikkha has helped himself to that is reportedly several hundred times more than the median salary. The company under the original promoters was truly democratic with employee stock options enriching even its menial staff like drivers. Be that as it may.
Justin Leverenz, Portfolio Manager of Oppenheimer Developing Markets Fund that has sizeable stakes in Infosys, roughly 2 percent of its market capitalization, has in an open letter sprung in defence of the management and urged the old guards to back off. But then for promoters, the company they have promoted is no less than their own baby, more so when it is the only company they have promoted in their capacities as professionals sharing common visions and aspirations.
Indeed, one's umbilical chords are never severed though they may be physically on birth to separate the child from its mother. Ratan Tata could not desist from backseat driving in Tata Sons and other Tata group companies despite hanging his boots.
The Infosys founders too obviously cannot desist from expressing their concerns at the mixed fortunes of the company. And they too cannot be blamed for that. A parent beams at the growth of his child but his countenance sags even at the hint of a slight misfortune the child has suffered. Ratan Tata did well to stay put despite hanging his boots. The Infosys founders on the contrary committed a cardinal mistake of completely fading away from the scene --- they are not even members of the board of directors. One should not be so self-effacing as to abdicate even a semblance of connection with the company one was a promoter of. Their shareholding clout too is nothing to write home about.
Infosys has always remained a takeover threat with its promoters making it a truly widely held company while having no vice-like grip on its share capital. Tatas too did not have shareholding clout in their group companies but they had been careful to mark their presence felt on the boards of directors. Be that as it may again.
It is the POTUS Trump who is unwittingly behind the Infosys rumblings with his seemingly egregious protectionist policies which cannot be rubbished because enlightened self-interest is the hallmark of any governance model. After all, we in India have resented Chinese infrastructure companies trooping in with their labor force. This Chinese tendency has ruffled many an African feather too.
Narayana Murthy has done well to read the tea leaves carefully and urged that the company stop its HI-B visa-led growth story. Naturally. this has touched a raw nerve with the current management that has arguably lagged behind in its response to global developments, be it in a robotics-led employment scenario or in tapping the Indian services market in a big way. Granted, TCS has the good fortune of catering to a large number of group service companies like Tata Teleservices and Tata Sky, but that is not an extenuating reason enough.
The Economic Times editorial dated 10 February, 2017 makes the following pertinent observation in this context: "Revenue per employee is a good yardstick to measure the extent of change in the company's business model. This has not been dramatic, as, say, HCL's has been. Entry into new, cutting-edge areas of business is another measure. TCS's big-data analytics for GE does not quite have its counterpart at Infosys. The goal of creating serious consulting capability within the company remains a work in progress."
New kids in the block, to be sure, must be given freehand lest their growth is stunted but they can always benefit from the sage advice of their forebears and parents. Rubbishing or resenting them would be foolhardy and myopic.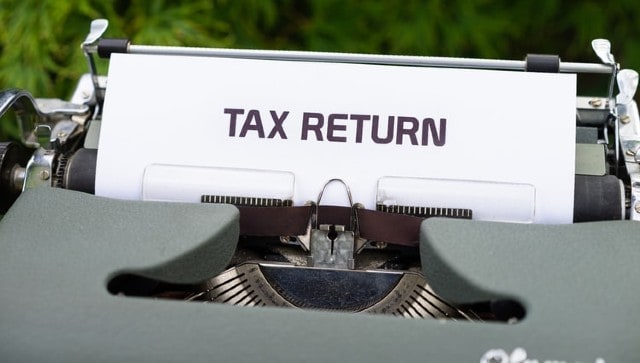 Business
Asking taxpayers to file their income tax returns (ITRs) for fiscal 2020-21 (April 2020-March 2021) at the earliest, the Central Board of Direct Taxes (CBDT) said all ITRs have been made available for e-filing.
India
The facility, located at the National Cancer Institute in the Jhajjar campus of AIIMS-Delhi, is aimed at providing air-conditioned accommodation to the attendants of cancer patients
World
The Vienna talks aimed at reviving the deal were suspended in June, when Iran elected ultraconservative Ebrahim Raisi as president