Infosys gears up for buyback: Why IT cos should use their cash to deal with challenges ahead too
While all the top-notch software companies are busy announcing buybacks as seen in recent weeks, IT firms also need to pull up their socks over the impending challenges on the changing dynamics of global technology
After India's largest software company Tata Consultancy Services announced a share buyback scheme earlier this week, pressure was building up on its rival Infosys to award its shareholders similarly.
Guess what, the Bengaluru-headquartered company, too, has shown its intent, and the buyback exercise may take place by April, according to a report in a financial daily.
Infosys plans to spend $2.5 billion or Rs 16,700 crore on its buyback plans starting this April. The company's board on Thursday said it will seek shareholders approval through postal ballot with regard to adoption of new Articles of Association instead of the current one. The proposal being mooted will allow the new Articles of Association to include provision for a buyback written into it.
A few days earlier, the TCS board also had cleared the proposal to buyback its shares worth Rs 16,000 crore. The company said it will buyback up to 5.61 crore shares, or 2.85 percent of its share capital, at Rs 2,850 apiece.
So far, there is no communication from the Infosys board with regards to the buyback exercise and the price at which it will look to accept the shares from its shareholders.
But the trend of utilising huge capital resources at their disposal is steadily picking up among the top-notch IT companies.
The buyback trend started when Cognizant earlier this month said it would dole out $3.4 billion to shareholders in the form of dividends and buybacks, after activist hedge fund Elliott Management questioned the company's capital-allocation policy.
Most of the top-rung IT companies are sitting on huge cash pile over the past few years. With companies not utilising funds for any acquisition or other business development purpose, the pressure had been building on the respective boards to declare dividend or a buyback scheme.
To give a perspective on the cash pile these companies hold, TCS had $5.7 billion in cash, cash equivalents and investments, Infosys had $4.5 billion of cash and investments on its books and Wipro had $4.9 billion, as of 31 December.
In fact, in the recent tussle between Infosys board and the founders, besides the allegations over the lack of corporate governance by the board, select co-founders were also critical about the company not having the right capital allocation policy method.
While all the top-notch software companies are busy announcing buybacks as seen in recent weeks, IT firms also need to pull up their socks over the impending challenges on the changing dynamics of global technology that could fast make their solution obsolete in no time.
These IT companies are facing headwinds with disruption in their basic business model due to shift to AI (artificial intelligence) and digitisation, and rise of protectionism in the US and UK.
An article in Firspost had highlighted that shipping engineers to solve IT problems or even hiring engineers will not make sense any more. This is because the new world of automation and bots using massive computing resources are expected to take over the bulk of the services that these companies provide.
According to this article published in Firspost, it makes more sense for Infosys to make a strategic choice towards innovation-led growth in an emerging future than save some pennies to boost the short-term earning per share. Because long-term opportunities beckon Infosys.
Recently, when Satya Nadella of Microsoft visited India, ex-Infosys founder Nandan Nilekani in his presence said, "The only way to square the circle is by using AI (artificial intelligence) and cloud to deliver personalised health, education and financial services to a billion people."
Emerging areas such as AI, cloud computing, Internet of Things, genomics and data science require computing and software skills of a more advanced kind.
In the end, "Indian IT companies need to de-focus on old areas and embrace new ones in a calibrated manner and use its cash reserves for a roadmap-based transition in which innovation will be key. It cannot simply fade out as a remnant of a bygone world of cheap code offered in dollars per hour," as the article noted.
Data input by Kishor Kadam
World
When we personify, we risk losing sight of the agency and responsibility bot creators and bot users have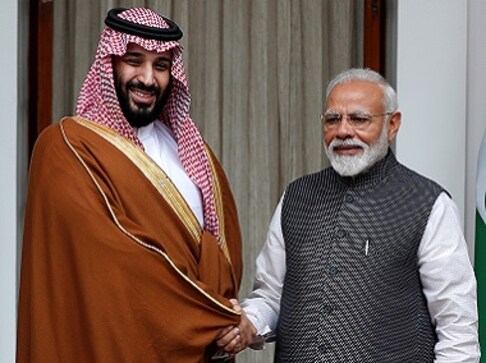 World
India's ties with Saudi Arabia, one of the world's leading oil producers and host to nearly three million Indians, have generally been on an upswing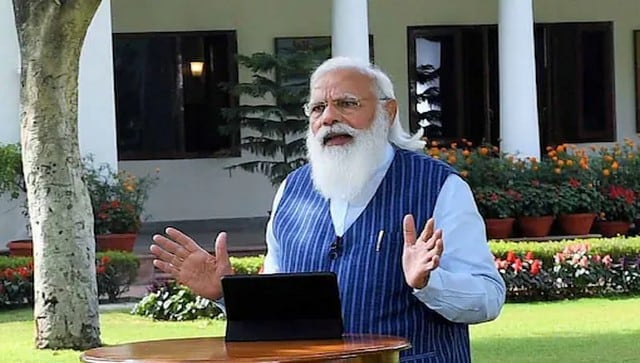 India
The reshuffle comes in less than a week after Prime Minister Modi last Saturday met secretaries of all ministries and departments to speak about required reforms in government processes.