Infosys' ex-CFO V Balakrishnan bats for Nandan Nilekani as chairman
Balakrishnan's comments come at a time when the clamour to bring back Nilekani -- one of the most high-profile founders of the IT firm -- seems to be growing in various quarters.
New Delhi: Infosys' ex-CFO V Balakrishnan on Wednesday favoured bringing in Nandan Nilekani as the chairman of the company, saying his experience and understanding of clients made him a "good face" to lead the organisation in the current situation.
Balakrishnan's comments come at a time when the clamour to bring back Nilekani -- one of the most high-profile founders of the IT firm -- seems to be growing in various quarters.
Speaking to PTI, Balakrishnan said that given the current situation, the board should consider getting Nilekani at the helm and asserted that the current chairman (R Seshasayee) and co-chairman (Ravi Venkatesan) need to step down.
"Nilekani is a good face to have... I personally think if at all he comes back, he should come in as the chairman and try to identify a good CEO. That will be ideal situation," he said.
Balakrishnan argued that Nilekani had "done well" during his tenure at Infosys and had been well connected with customers.
"Nilekani is a good global face and is most respected. Moreover, he has worked in large government projects... Aadhaar... he has the right credentials to come to the board," Balakrishnan said, but hastened to add that Nilekani's return is a "speculation" at this point.
In a sudden move, Infosys' first non-founder CEO, Vishal Sikka resigned last week citing slander by founders. The Infosys board issued a stinging statement blaming co-founder N R Narayana Murthy for the CEO's resignation. Infosys has said it will find a CEO replacement latest by 31 March, 2018.
On 18 August, the day Sikka announced his resignation, investor advisory firm Institutional Investor Advisory Services (IiAS) said it favoured Nilekani being brought back on the board as its non-executive chairman.
IiAS said the Infosys board has been "unable to protect its CEO" and to select a successor, it must begin by "reinventing itself".
"It must convince Nandan Nilekani to join the board once again as its non-executive chairperson," it had said in a report, adding that Nilekani should not see this as any other corporate job as Infosys is at the heart of Indian IT and its success will foretell how the sector will position itself for future.
In fact, the war of words between the Infosys board and Murthy has been on for months now. Murthy, along with some former key executives, has alleged serious lapses in corporate governance and raised questions on executive pay as well as a $200-million acquisition.
Matters came to a head when an anonymous letter was sent to the market regulator earlier this year alleging that Israel-based Panaya acquisition by Infosys was overvalued and that some company executives may have benefited from the deal.
While an independent probe absolved the board of any wrong-doing, Murthy kept up the pressure on Infosys exhorting the company to make the full contents of the investigation report public.
Following Sikka's resignation, the board launched a scathing verbal attack on Murthy blaming his "continuous assault" and demands as the reason behind Sikka's extreme
move.
It also ruled out a formal role for the co-founder in the company's governance.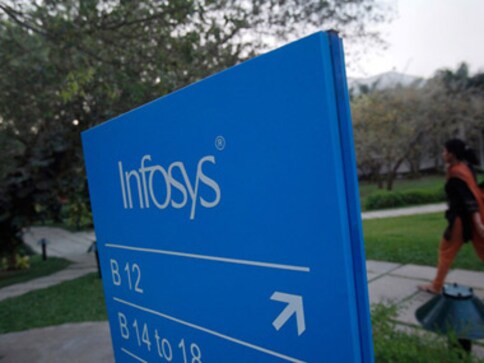 Business
IiAS said the voting pattern of Infosys promoters' shares in resolutions presented by the company over the past 36 months is "unmistakable evidence" of an internal difference of opinion.
Business
Vishal Sikka had resigned following months of acrimony with Narayana Murthy, citing "malicious" and "personal attacks" on him, though he did not name Murthy for his exit.
Business
In an email to employees, Vishal Sikka said that after much contemplation, he has decided to leave "because the distractions, the very public noise around us, have created an untenable atmosphere".