Infosys: Enough is enough, walk away, Narayana Murthy gets a scathing letter from former director
Omkar Goswami has reminded Narayana Murthy that had he been at the helm of Infosys he would not have budged if a shareholder made similar demands
Omkar Goswami, who was on the board of Infosys from 2000 to 2015, has told co-founder NR Narayana Murthy to walk away and let the company do its business by healing itself from the injuries inflicted upon it by Murthy's own actions.
"Enough is enough. You have drawn first blood. Do not mortally wound the organisation by persisting in your actions. Let Infosys get on with its business, heal itself from the injuries that you have inflicted and again grow shareholder value," Goswami has said in an open letter published in The Economic Times.
Listing out Murthy's demands to the board after he handed over the reigns to Vishal Sikka in 2014, Goswami has reminded Murthy that had he been at the helm he would not have budged if a shareholder made similar demands.
Regarding the audit report on the Panaya acquisition, which has been one of the sore points between Murthy and the management, Goswami asks: "... Would you have posted the full report if you were running Infosys? You wouldn't, as you didn't in instances that needed detailed investigation."
Murthy has been demanding that the report of the audit done by US law firm Gibson Dunn & Crutcher be made public, though it had given a clean chit to the company executives.
The acquisition of the Israeli company had became controversial after two anonymous letters in February 2017 alleged wrong doing by Infosys executives in some of its acquisitions, including Panaya. Infosys had released only some part of the report, probably due to the confidentiality clause, as an editorial in the Business Standard points out.
Further, Goswami has said neither does he believe that Murthy's actions were all for the sake of good corporate governance, nor do former independent directors he spoke to.
To be sure, Goswami accepts the fact that he also helped draft the first letter by Murthy to the board questioning the huge severance payment to former CFO Rajiv Bansal. What seems to have unsettled Goswmai is Murthy's continuing tirade against the board.
"I have respected you more than many others in the corporate world. So, pardon me for this missive. How I wish it weren't needed," Goswami says in conclusion.
Corporate
Sikka, the first outsider CEO of Infosys, noted that thefour co-founders continue to be among the largest retailshareholders in the company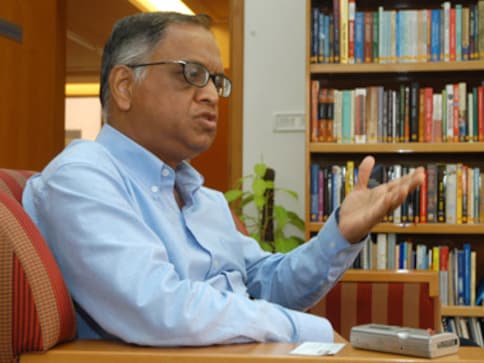 Business
Masterkey Holdings was the sole advisor to the current transaction.
Business
Some of the complaints came even before Infosys announced the resignation of Vishal Sikka on 18 August