Infosys defers salary hikes to 1 July, reiterates there will be performance-based exits
'In the name of cost cutting, Infy has been doing the unthinkable. In such conditions, why would they still spend money on shining the white pebbles in front of K9 Bldg, BBSR DC?' a staff asked in an FB post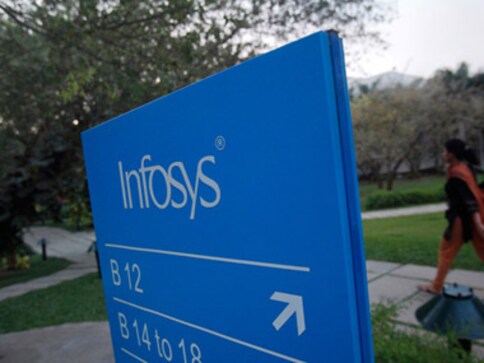 Infosys has deferred the pay hikes for the current financial year and also denied any planned layoffs amid reports of heightening panic among IT sector employees.
According to a letter by chief operating officer Pravin Rao, quoted by a report in NDTV, the second largest IT exporter is planning to roll out the salary increments on 1 July for the job level 5 staff. For others, the hike will be in the subsequent quarters, the letter said.
He also sought to quash rumours that the company is planning large-scale layoffs. However, Rao has said that there will be performance-based exits after the appraisal.
"As has been the case in the past, we will primarily see some performance based exits," the letter said.
Earlier a post on the Infosys Confessions Facebook page had mentioned the letter and its contents.
The post said with the deferment of the salary hike, employees will lose three months of increments. "In the name of cost cutting, Infy has been doing the unthinkable. In such conditions, why would they still spend money on shining the white pebbles in front of K9 Bldg, BBSR DC?" the post added.
Here is the full post:
Earlier Infosys had said that it is planning to soon lay off an unspecified number of its techies for "non-performance".
"A continued low feedback on performance could lead to certain performance actions, including separation of an individual," the company had said in a statement.
As a bi-annual exercise, the IT major's management would make performance assessments of its employees, keeping in view the business goals set for individuals.
"Performance assessments are done with reference to the goals individuals have on business objectives and other strategic priorities," the company said.
Media reports had said citing sources said Infosys could be laying off staff in hundreds at middle and senior levels, working in its development centres across the country and a few in its overseas offices or subsidiaries.
The proposed sacking by the troubled company follows similar layoff moves by rivals Wipro, TCS and Congnizant to right size their human resources and reduce cost of operations in a tough environment, with disruptive technologies and declining IT spend by enterprises worldwide due to sluggish economy.
The US-based Cognizant of Indian promoters last week announced a voluntary separation programme to some of its top-level executives, including directors, associate vice-presidents and senior vice-presidents with a "golden handshake".
With inputs from PTI
also read
India
The Indian IT sector is in a very bad shape, because of which the industry had to lay off employees in the thousands. This year, the Indian IT sector will be cutting down hiring through colleges placements by at least 40%. Industry giants will be prioritising placing recruits hired last year.
Explainers
Rishad Premji voluntarily reduced his salary by 50 per cent for the fiscal year which ended in March 2023 in the wake of the company's poor net performance. He earned Rs 7.87 crore in total annual income, about 50 per cent ($867,669 or Rs 7.18 crore) less than he did the year before
Business
The ministry's decision earlier this week to bring international credit card spending under the RBI's liberalised remittance scheme (LRS) and the consequent levy of 20 percent TCS has evoked sharp reactions from experts and stakeholders