Infosys co-founders to decide on Nandan Nilekani's return: Ex-CFO TV Mohandas Pai
'Nilekani coming back (to Infosys) is good, he knows every body, he is approachable,' Pai said.
Hyderabad: Major investors in Infosys are in discussion with co-founder N R Narayanana Murthy on ways to manage the company in the future, said T V Mohandas Pai, a former Chief Financial Officer (CFO) of the software giant.
Pai also said all the co-founders would collectively take a decision on the return of Nandan Nilekani, a co-founder and former CEO, to the Bengaluru-headquartered IT firm.
"The major investors are talking to Murthy to come to a conclusion on how the company has to be managed in the future," he told PTI.
The former CFO said he expects Infosys Chairman and Co-Chairman to step down in the next few days and a new Chairman and Board to be appointed.
"Many investors are asking for Nilekani to come back... great demand for him to come back; the founders have to meet and decide; right now Murthy is not well," Pai said.
He said all the founders are "together".
On other co-founders not speaking in public on the developments at Infosys, he said, "They don't want to increase the public spectacle; no need for every body to speak. Murthy is their spokesperson. Everybody is together."
"Nilekani coming back (to Infosys) is good, he knows every body, he is approachable," Pai said.
He said because of the "abuse" of Murthy by the Board, all the employees are "angry and upset".
"They (Infosys employees) have gone and met the Co-Chairman and told him that it is not acceptable to abuse Murthy like that. Employees have been very strong in supporting Murthy and have been saying this abuse of Murthy by the Board should stop," Pai said.
"It's a sad thing that a great company is being torn apart by an ineffective Board," he said.
Pai said more and more people -- whether they are employees, or investors or others -- are coming to the conclusion that this Board has to go and a new one has to come.
"Nandan coming back as Chairman will be a good thing for the company and settle the issue once and for all," he added.
In a sudden move, Infosys' first non-founder CEO, Vishal Sikka, resigned last week citing slander by founders.
The Infosys board issued a stinging statement blaming Murthy for the CEO's resignation. Infosys has said it will find a CEO replacement latest by 31 March, 2018.
On 18 August, the day Sikka announced his resignation, investor advisory firm Institutional Investor Advisory Services (IiAS) said it favoured Nilekani being brought back on the board as its non-executive chairman.
Nilekani, who was CEO of the company between 2002 and 2007, has so far refused to comment on the crisis Infosys is facing.
Business
Pai, who served as Chief Financial Officer at Bengaluru-headquartered IT major Infosys Ltd from 1994 to 2006, said it's a very sad fact that big companies are talking to each other not to increase freshers' salaries.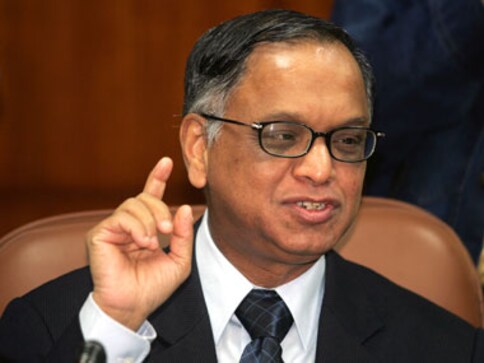 Business
The biggest challenge for the new CEO will definitely be the corporate governance and keeping the co-founders, board, investors and staff in good stead
Business
Seshasayee said Murthy's statement to the investors "misleadingly attributes words" to him, words taken "completely out of context" to make it appear that he had lied