Infosys CEO Vishal Sikka resigns: These six charts show the company's performance under his leadership
Infosys' share price gained by 26 percent from Rs 810.55 to Rs 1021.15 during CEO Vishal Sikka's tenure
Vishal Sikka, the first non-founder CEO of Infosys, has resigned amid heightened acrimony between the board and the high-profile founders led by NR Narayana Murthy. In the letter, Sikka said he faced "false, baseless, malicious and increasingly personal attacks".
Pravin Rao, currently holding the chief operating officer position, has been appointed interim CEO, India's second largest software services exporter said in a statement.
Sikka, 50, a former German IT major SAP executive, who was appointed CEO and MD of $10 billion revenue company three years back, will become executive vice-chairman until a new MD and CEO is hired.
While the permanent replacement will be hired no later than 31 March, 2018, Sikka will focus on strategic matters till such time, and also draw an annual salary of $1.
During his not-so-eventful tenure as Infosys CEO, Vishal Sikka has seen many ups and downs. Here is a look at the company's operating performance under his leadership in six charts:
Infosys's revenue grew by 28 percent from Rs 13,342 crore in Jul-Sep 2014 quarter to Rs 17,078 crore in Apr-Jun 2017 quarter. As compared to that, industry leader TCS's revenue rose by 24 percent during the same period.
During the tenure of CEO Vishal Sikka, company's net profit soared by 12.5 percent from Rs 3,096 crore in Jul-Sep 2014 quarter to Rs 3,483 crore in Apr-Jun 2017 quarter. TCS also recorded similar growth (12.4 percent) in profit during the period under review. Infosys posted the highest profit of Rs 3,708 crore in Oct-Dec 2016 quarter under Sikka's leadership.
Operating profit margins of the company remained more or less flat in the range of 24-26 percent during Sikka's tenure whereas operating profit margins of TCS fell from 26.8 percent in Jul-Sep 2014 quarter to 23.4 percent in Apr-Jun 2017 quarter.
Employee attrition rate fell from 20.1 percent when he took over in June 2014 to a low of 17.1 percent in March 2017 quarter, only to rebound at 21 percent in June 2017 quarter. As compared to that software major TCS managed to maintain attrition rate in the range of 10.5-16.2 percent.
During Vishal Sikka's leadership, employee hiring peaked in Jul-Sep 2015 quarter when company added 17,595 employees while in Apr-Jun 2017 quarter, the company added lowest staff of 8,645.
Company
Price in Rs
Market cap in Rs cr
 
16 Jun 2014
17 Aug 2017
% chg
16 Jun 2014
17 Aug 2017
Change
Infosys
810.55
1021.15
26.0
185259
234555
49295
HCL Technologies
711.38
867.75
22.0
99593
120790
21197
TCS
2268.55
2480.15
9.3
444341
474772
30431
Wipro
267.70
288.80
7.9
132097
140543
8447
Tech Mahindra
505.29
424.40
-16.0
47368
41409
-5958
Investors gave thumbs up to the performance of CEO Vishal Sikka, as company's share price gained by 26 percent from Rs 810.55 to Rs 1,021.15 during his tenure. The company emerged as the outperformer in stock market returns, as shares of other four IT companies gave lower or negative returns during the period. Infosys's market capitalisation has also seen the highest surge of Rs 49,295 crore among the top 5 IT companies during Vishal Sikka's tenure as CEO. After his resignation, company's share price fell over 9 percent to Rs 926 whereas its market capitalisation eroded by Rs 21,775 crore to Rs 2,12,780 crore in today's trades so far.
(With PTI inputs)
Business
In an email to employees, Vishal Sikka said that after much contemplation, he has decided to leave "because the distractions, the very public noise around us, have created an untenable atmosphere".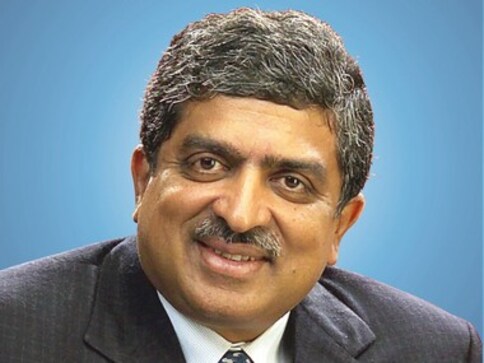 Business
Earlier domestic institutional investors had written a letter to Infosys board to bring Nandan Nilekani back
Business
Infosys co-founder NR Narayana Murthy's much-awaited call with large investors in the company has been shifted to next week as he is apparently unwell