Infosys CEO search: From Pravin Rao to Mohit Joshi, a short profile of likely internal candidates
This time the scale seems to be tilted towards candidates from inside Infosys. And UB Pravin Rao, the interim CEO, seems to one of the front-runners
Infosys has started its search for CEO after Vishal Sikka resigned from the company all of a sudden last week. Analysts and observers have already pointed out that this is going to be a painful process given the issues raised by co-founder NR Narayana Murthy.
Moreover, there are no signs of Murthy backing off, despite Sikka's resignation. He has promised to respond to the board's allegations at a later time.
Meanwhile, media reports have suggested that the company, which was recently showing signs of stability, may see uncertainty going ahead, forcing more top-level exits and fall in investor confidence.
HDFC Securities said in a note that the dramatic events -- Sikka's exit, followed by the unseemly public spat between the Infosys board and its founders -- pose collateral risks for the firm at just the wrong time.
"After three grating years, Sikka had barely got Infosys looking sharper and smarter. In our view it is the Board which is saddled with eroded credibility, as it has defended Sikka against founders' allegations but has been unable to retain him. We think the founders are not done and expect an extended battle for credibility," the brokerage said.
There is speculation that the company may go in for an internal candidate this time round to placate the co-founders. But advisory firm Institutional Investor Advisory Services also point out that this "risks compromising competence for peace".
A Bloomberg report has published a list of probable internal candidates for the top job. Here's a short profile of each:
UB Pravin Rao
Rao joined Infosys in 1986 and is currently the interim chief executive officer and managing director. He is also the chairperson of Infosys BPO.
According to the company's website, he is responsible for the key functions of global sales, global delivery and business enabling functions. He drives and oversees the continuous renewal of key processes, systems and policies across the company in client relationship management, sales effectiveness, delivery excellence, quality, talent management and leadership development.
He has held various positions at the company. He has been chief operating officer, head of infrastructure management services, delivery head for Europe, and head of retail, consumer packaged goods, logistics and life sciences. He has a degree in electrical engineering from the Bangalore University.
In 2016-17, he drew a salary of Rs 11.80 crore. The remuneration committee has given a 33 percent hike in the current year, an issue raised by Murthy.
Sikka had, however, defended the decision. "It is essential for us to see that this revision in his compensation, as with several of our senior leadership team, is focused on making Infosys more competitive, is benchmarked against peers... (It) is critical for us to retain key talent and align the long-term interests of our leadership team with that of our shareholders," Sikka had said.
Ranganath D Mavinakere
Ranganath is an executive vice-president and chief financial officer of the company. His responsibilities include corporate finance, mergers and acquisitions, corporate planning, risk management and investor relations.
According to the company website, he has over 24 years of experience in IT and financial services industries of which nearly 15 years are at Infosys. He had led the cost optimisation initiative at Infosys. During January 2008-July 2013, he was the chief risk officer and worked with the board's risk management and audit committees to enable the board's overview of risk management and governance.
In August 2013, Ranganath was inducted in the dream team set up by Murthy during his second stint at Infosys. According to a report in the Business Standard, not a single decision taken by Murthy during his second tenure went without discussing with Ranganath.
Ranganath has also been credited with doing "a brilliant job of cost control".
"He improved the operating margin by 200 basis points in a matter of nine months. That is about Rs 1,000 crore (Rs 10 billion). He did this while working harmoniously with other senior people but taking firm decisions when necessary," Murthy has been quoted as saying in the BS report.
In fact, it was Murthy who recruited him from ICICI in 2000. At ICICI, his responsibilities included leadership positions in equity portfolio management, corporate finance, planning and investor relations.
In 2016-17, he drew a salary of Rs 9.25 crore. For business reasons, Ranganath has been asked to work out of the US. Effective July 2017, the remuneration committee has accorded a revision in his salary, comprising a fixed pay of $0.69 million and variable compensation of up to $0.56 million.
Ravi Kumar S
Kumar is at present a president and deputy chief operating officer.
According to the company website, with 18 years of experience, he leads Infosys' delivery globally across all industry segments. He also takes care of functions of Infosys BPO and is on its board. He is responsible for the company's operations in Japan and is Chairman, Infosys China. Apart from these, he is a board member of Infosys Public Services, Infosys Consulting Holding AG, Panaya and McCamish Systems that comes under Infosys BPO.
Announcing his appointment as chief operating officer, Sikka had said: "Ravi is just amazing, he is an extraordinary colleague. Just look at the scale at which we operate, it is massive. So, Pravin and I both need more bandwidth."
He has a master's degree in business administration from Xavier Institute of Management, Bhubaneswar, and started his career as a nuclear scientist at the Bhabha Atomic Research Center.
In 2016-17, his compensation was Rs 14.87 crore, much higher than Rs 8.27 crore in the previous year.
Rajesh Krishnamurthy
Based in Paris, Krishnamurthy is president, head of energy, utilities, telecommunications and services; head Infosys Consulting and Head of Europe. According to the company, Europe accounts for around 25 percent of its revenue.
He is considered "an integral part of the Infosys success story". He has been with the company for more than 24 years. He is the Global SAP practice leader for the company across industry groups.
He is an electronics engineer from the University of Pune.
In 2016-17, he drew a salary of Rs 14.25 crore.
Mohit Joshi
Joshi is a president and heads banking, financial services and insurance (BFSI), healthcare and life sciences verticals. He is also Head of Infosys Brazil and Infosys Mexico.
According to the company website, Joshi's area of expertise is "the intersection of financial services and technology". The World Economic Forum, Davos, had selected him Young Global Leader earlier this year.
Prior to Infosys, he worked with ABN AMRO and ANZ Grindlays in India and was part of their corporate and investment banks teams. He has been with Infosys for the last 17 years.
He has a masters in business administration from the Faculty of Management Studies, Delhi University, and a bachelor's degree in history from St. Stephen's College, Delhi.
In 2016-17, he drew a salary of Rs 14.62 crore.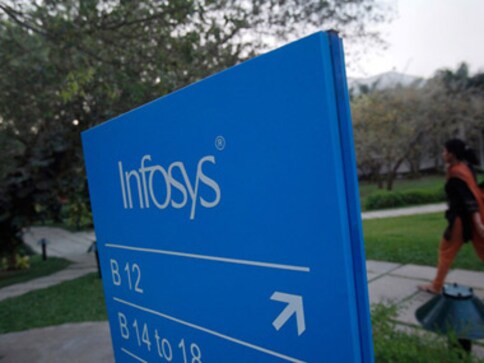 Business
IiAS said the voting pattern of Infosys promoters' shares in resolutions presented by the company over the past 36 months is "unmistakable evidence" of an internal difference of opinion.
Business
Narayana Murthy hoped Nandan Nilekani would take appropriate corrective actions to bring back the rigour of governance standards at Infosys
Business
Narayana Murthy questioned the investigations that cleared the technology major of all charges of mismanagement