Bangalore: Country's second largest software services firm Infosys has increased the age limit for holding Chairman's post to 75 years, a move that facilitated the re-appointment of N R Narayana Murthy at the top position.
"The Board has made two changes, to facilitate the appointment of Mr Murthy and Mr Kamath. One, the retirement age of the Executive Chairman has been changed to 75 years," the company said in an emailed response.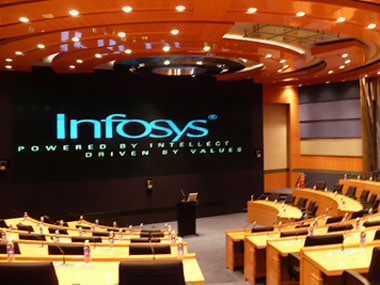 Second, the retirement age of the lead independent director to 70 years, it added.
Earlier the retirement age for Executive Chairman, including board members was 60 years.
Grappling with disappointing results and loss of market share for quarters at stretch, Infosys today recalled founder and former chairman N R Narayana Murthy and appointed him as its executive chairman.
Murthy, poster-boy of India's IT success, has replaced chairman K V Kamath, who has moved on to the role of independent director.
The current executive co-chairman, S Gopalakrishnan has also been re-designated as executive vice chairman, while S D Shibulal will continue as Chief Executive Officer (CEO).
Murthy, who will turn 67 in August, had started Infosys with six engineers in 1981 by pooling together $250. Today, Infosys has grown to over $7 billion in revenues.
Murthy, who had retired from Infosys in August 2011 to become chairman emeritus, will hold his new designation for five years from June 1.
Kamath said the board has taken this step "keeping in mind the challenges that the technology industry and the company faces."
India's second-biggest software-services provider has struggled in the past two years as its big customers in the US and Europe cut costs and has lagged behind Tata Consultancy Services and smaller rival HCL Technologies in competing for orders.
The company in April posted sales that fell short of its own forecast amid a spending slowdown in North America and Europe.
PTI
Updated Date: Dec 20, 2014 21:24 PM