Infosys begins to invest afresh in Israel-based Panaya after failed sale bid, plans to hire people in the US
Infosys, in the last three months, appointed a new CEO at Panaya and now looking to hire a slew of people in the US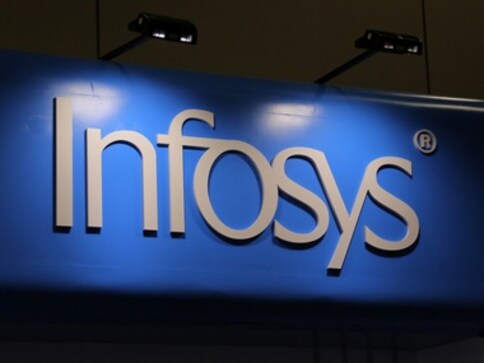 Currently Panaya's revenue is small because there was a hangover. However, Infosys has not set a goal to grow the business

In January, Infosysdropped plans to sell Panaya and two other subsidiaries Skava and Kallidus after it failed to find potential buyers

A whistleblower report in 2017 had alleged wrongdoings by Infosys and some officials in the $200 million acquisition of Panaya
Months after it failed to sell Panaya, Bengaluru-based Infosys has now reportedly begun to invest in the Israel-based automation software company, a media report said.
According to The Economic Times, in the last three months, Infosys appointed a new CEO at Panaya and is now looking to hire a slew of people in the US. Citing a person familiar with the development, the newspaper said currently Panaya's revenue is small because there was a hangover. However, Infosys has not set a goal to grow the business, the person said.
In January this year, Infosys had dropped plans to sell Panaya and two other subsidiaries Skava and Kallidus after it failed to find any potential buyers.
In April 2018, Infosys had announced its plan to sell Panaya—the Israeli firm whose acquisition became a contentious issue between the founders and the erstwhile management led by Vishal Sikka—along with Kallidus and Skava. Infosys had recognised additional depreciation and amortisation expenses of $12 million and a reduction of $65 million in the carrying value for Skava.
A whistleblower report in 2017 had alleged wrongdoings by Infosys and some officials in the $200 million acquisition of Panaya by the Bengaluru-based IT services firm. In April 20108, the whistleblower had reportedly shot off a letter to market regulator SEBI demanding a probe into the acquisitions of Panaya and Skava.
The whistleblower's letter had questioned board members Ravi Venkatesan, Kiran Mazumdar-Shaw, Punita Sinha and Roopa Kudva, who were all part of the board that approved the Skava and Panaya acquisitions.
However, Infosys' lead independent director, and the chairperson of Biocon, Kiran Mazumdar-Shaw, had termed the unknown whistleblower's allegations as "unfounded".
An internal audit committee set up by Infosys found no evidence supporting the whistleblower's allegations.
However, Infosys founder NR Narayana Murthy had demanded that the full report by Gibson, Dunn and Crutcher on these whistleblower allegations be made public.
Later in October 2017, the Infosys board—under its new chairman Nandan Nilekani—gave a clean chit to the controversial Panaya acquisition, saying there was no merit in the allegations of wrongdoing.
It had also said that after a "careful re-consideration" it has concluded that putting out more details of the probe would "inhibit the company's ability to conduct effective investigations into any matter in the future".
With PTI inputs
also read
India
A 23-year-old woman, working as a techie in Infosys, died on Sunday after her car got stuck in the flooded KR Circle underpass in Bengaluru. The tragedy puts the spotlight on the city's flooding woes – a poor drainage system, encroachment on open lands and lack of urban planning
Business
Shares of large and mid-sized US banks sharply underperformed the broader market on Wednesday with the S&P 500 Banks Index closing down 2.0% while the benchmark S&P 500 Index fell 0.6% with worries about commercial real estate loans in focus among bank investors
World
A Chinese citizen who drove past a security checkpoint in Alaska's Fort Wainwright in Fairbanks was apprehended and was found carrying drone inside his vehicle. The occupants of the car, however, claimed to be tourists who got lost on their way