Infosys appoints independent director Ravi Venkatesan as co-Chairman in board expansion move
Venkatesan, who has been on the Infosys board since April 2011, has made 'valuable contribution to the development of strategic direction of the company during his tenure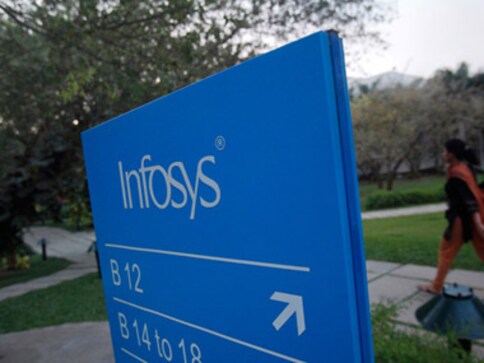 Software major Infosys on Thursday appointed independent director Ravi Venkatesan as co-Chairman amid calls from founders to diversify the board.
The board expansion comes against the backdrop of an ongoing tussle between the founders and the management over contentious issues such as CEO salary hike, severance package to former employees and corporate governance standards.
"Ravi will help me enhance the board engagement in supporting the management in execution of the company's strategy," R Seshasayee, Infosys Chairman, said in a statement.
Venkatesan, who has been on the Infosys board since April 2011, has made "valuable contribution to the development of strategic direction of the company during his tenure", the company said.
"This is an exciting time for the technology industry and I am delighted to have the opportunity to work more closely with Sesh (Seshasayee), Vishal and his leadership team in their transformational journey," Venkatesan said.
Currently chairing the board of Bank of Baroda, Venkatesan helmed the key position of chairman at Microsoft India.  Also, a board member at the Rockefeller foundation, Venkatesan has authored a book, Conquering the Chaos - Win in India, Win Everywhere, on building products and solutions for India, which can be taken to other markets in the world, the Business Standard report said.
The appointment of Venkatesan by the board is seen as a move to reduce the rising friction between the founding members and the board of directors over the governance-related issues.
"I am not sure this addresses all of Murthy's concerns. He had asked for Marti Subrahmanyam to be brought to the board. But it shows the board is willing to listen," The Economic Times reported quoting Shriram Subramanian, managing director of shareholder advisory firm InGovern.
With PTI inputs
Business
Infosys attempts to put behind months of acrimony between founders and former board members over allegations of lapses
Photos
Vishal Sikka, the first non-founder CEO of Infosys, resigned from the company following months of acrimony with high-profile founders, led by NR Narayana Murthy, citing "malicious" and "personal attacks" on him