Retail inflation rises to 5.4%; IIP growth dips to 0.1%; rate cut unlikely soon
Food inflation picked up to 6.32 percent in April from 5.21 percent in the previous month
India's annual consumer price inflation accelerated to 5.39 percent in April, bucking a recent slowing trend, government data showed on Thursday.
Economists surveyed by Reuters had forecast retail inflation to inch up to 5.0 percent in April from 4.83 percent in March.
Food inflation picked up to 6.32 percent in April from 5.21 percent in the previous month.
Also, industrial output growth edged up 0.1 percent in March from a year earlier, government data showed on Thursday.
Economists surveyed by Reuters had forecast a 2.5 percent growth in output compared with a 2 percent year-on-year rise in February.
Both the data sets come as a double whammy for the Narendra Modi government which has set ambitious targets for growth despite a crippling drought that is deepening the crisis in the rural economy.
As per the data prices of fruits, vegetables, pulses and sugar have risen on month and is the reason for 6.3 percent food inflation. But there is a spike in the core items such as clothing, footwear and personal care items too.
"So the surprise is actually on both sides, partly on food and partly on the core categories," Sonal Varma, India economist, Nomura, told Reuters.
She expects the RBI to stay on hold on rates but devise more liquidity measures.
"IIP (industrial output), of course, is a big disappointment. Looks like same old story of rural demand being weak, investment demand being weak. So consumer non-durable and cap goods are basically the ones where there has been a contraction. Consumer durables, which signifies urban discretionary demand continues to do relatively well. So, basically no sign yet of the industrial recovery actually broadening out," she said.
Dhananjay Sinha of Emkay said IIP has been submissive even after excluding volatile components and it is a big disappointment.
"The growth was mainly dragged down by cable, rubber insulated which declined by 77.3 percent on year and contributed nearly 2.4 percentage points to headline growth. Excluding, the volatile component IIP growth would be at 2.5%. Capital goods sector growth in FY16 declined by 2.9 percent on year despite 20.9 percent growth in government capital expenditure; going forward with 3.9 percent budgeted capital expenditure in FY17 capital goods sector is expected to remain lackluster," he said.
With the Seventh Pay Commission set to increase the demand and consumption, there is a chance that the inflation will move above the target. The situation will become worse if the monsoon plays truant.
All in all it is time to fasten the seat belt and gear up for a difficult year.
With Reuters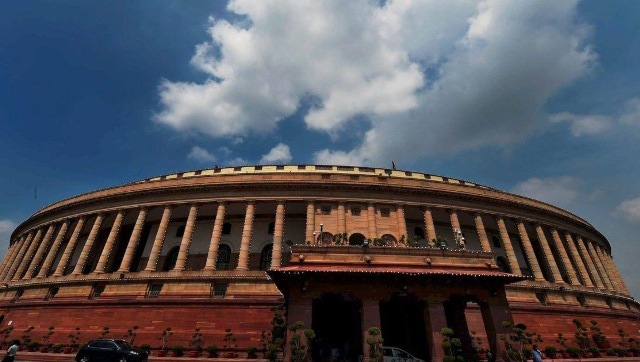 Politics
Monsoon Session of Parliament LATEST News Updates: The prime minister, while introducing ministers in the Rajya Sabha, said, Watch LIVE News, Latest Updates, Live blog, Highlights and Live coverage online at firstpost.com
India
Protesters in Gujarat carried placards with slogans that read "People suffer due to price rise, but government remains indifferent" and "Enough of inflation, now where is the Modi government?"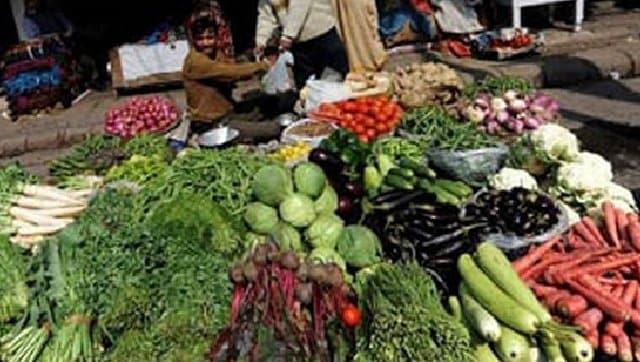 Business
Inflation in fuel and power basket eased to 32.83 percent during June, against 37.61 percent in May