Inflation hits 5 month high, IIP at 7-month low: Why the twin shocks present a tough dilemma to the MPC
In an election year, when growth is on a slippery note, the RBI will face pressure to cut rates. But, if inflation continues to rise, rate hikes will be inevitable
Retail inflation inched up to a five-month high of five percent in the month of June, mainly hit by fuel prices, and the IIP (index of industrial production) fell to a seven-month low of 3.2 percent in May on weak performance of the manufacturing and power sectors.
IIP data keeps fluctuating and economists tend to take monthly factory output numbers with skepticism, they would rather look at a pattern over a few months to arrive at the larger trend.
The IIP may inch up in the months of June and July on the basis of the base effect. In the corresponding period of the previous year, factory output had fallen to negative territory. But the overall weakness across the board will remain a worry, especially in the labour intensive manufacturing and mining sectors.
Inflation escalating, on the other hand, is a bigger concern at this stage because the full impact of the MSP (minimum support price), monsoon distribution, and high fuel prices are yet to reflect on the print. While vegetable and food prices have eased in June, the villain has been fuel prices.
The monetary policy committee will watch the impact of rains, MSP and, more critically, the course of fuel prices to decide the course of interest rates. A rate cut looks unlikely in the upcoming monetary policy while the odds are between a pause or a rate hike. If high inflation persists, the MPC may choose to increase rates that will not augur well for growth. In the June monetary policy, the RBI had cited five major risk factors for inflation --the uncertainty in global markets, significant rise in households' inflation expectations as gathered in the May 2018 round of the Reserve Bank's survey, the staggered impact of HRA revisions by various state governments, the MSP impact and the impact of the monsoon going off the track. The MPC hiked the policy rate by a token quarter percentage point emphasising that it wants to keep inflation in the range of four percent.
"The RBI would be watching this number closely and an adverse report on the monsoon or a further spike in oil prices could hasten a rate hike in the coming policy. Otherwise, it would be a pause at present followed by a rate hike towards the end of the calendar year 2017," CARE ratings said in a note.
In an election year, when growth is on a slippery note, the Central bank will have immense pressure to cut rates and thus adopt a pro-growth stance. On the other hand, if inflation continues to rise, rate hikes will be inevitable. The MPC has a tough dilemma ahead.
(Data inputs by Kishor Kadam)
Business
RBI Governor Shaktikanta Das said the Monetary Policy Committee kept its estimate for economic growth unchanged at 10.5 percent for the current fiscal
Business
RBI governor Shaktikanta Das said the Monetary Policy Committee kept its estimate for economic growth unchanged at 10.5 percent for the current fiscal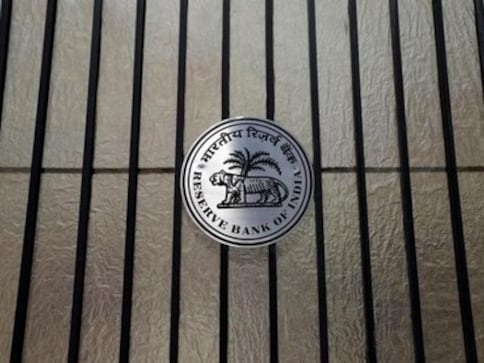 Business
The popular National Electronic Funds Transfer or NEFT for fund transfers of up to Rs 2 lakh will continue to be operational as usual during this period