Inefficient aircraft bloat aviation losses; Chinese firm Jingye Group's bid for British Steel; all this and more on Moneycontrol Pro
Moneycontrol Pro offers curated markets data, independent equity analysis, insights into investment styles and exclusive trading recommendations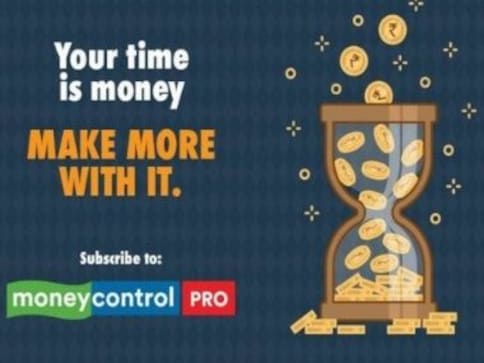 India's fastest-growing financial subscriptions service, Moneycontrol Pro, is available both on the website and mobile apps

Moneycontrol Pro offers curated markets data, independent equity analysis, insights into investment styles and exclusive trading recommendations

Moneycontrol Pro has all the information you need for wealth creation
Finally, some great news! India's fastest-growing financial subscriptions service, Moneycontrol Pro, is available both on the website and mobile apps.
Moneycontrol Pro offers curated markets data, independent equity analysis, insights into investment styles and exclusive trading recommendations. In sum, all the information you need for wealth creation.
Grounded and inefficient aircraft bloat airline losses
Two of the most efficient and low-cost airlines in the country have incurred losses during the quarter ended September 2019. As for the financial health of the other airlines in the sector—the less said the better. If all the major domestic airlines operating in the country are making losses, do we then have a structural problem? Read more.
What can a Chinese company do to British Steel that the Tatas can't
Will it be third time lucky for UK's British Steel? Jingye Group, a Chinese steel company, is trying to do what its previous owner Greybull Capital and the earlier one Tata Steel could not. Jingye's bid for British Steel, a company in receivership, has been approved. Read more.
Indian IT firms turn pyramid from barrel
Two apparently contradictory headlines appeared in a publication within a day of each other. One spoke of robust net hiring in the information technology (IT) while the other spoke of jobs being cut. In fact, both were right in their own way and did not contradict each other. India's star IT firms are shedding staff at one level and adding at another, while still remaining net hirers. The situation has been described graphically as firms getting back to the 'pyramid' shape after having got into a 'barrel' shape. What does it mean for investors? Read more.
Weekly Tactical Pick | HUDCO: Stable returns, low valuations
HUDCO is our in-house research team's tactical pick this week. It's a state-owned (89.81 percent as on 30 September 2019) developmental financial institution that provides long-term finance for social housing and urban infrastructure development in the country.
Along with NHB, it's the central nodal agency for implementation and monitoring of the Pradhan Mantri Awas Yojana-Housing for All by 2022 scheme. Read more to understand why you should pick this stock.
Hindalco Industries: Aluminium price fall hits profit
The aluminium market has been on a downward spiral globally due to lower demand and growing trade tensions between China and the US. Aluminium prices, which were around $2057 a tonne in September 2018 have fallen to $1767 a tonne now. Hindalco Industries has been affected by this downturn. The company reported 9.1 percent decline in revenues and 32.9 percent decline in its net profit. This would have been even worse had its overseas subsidiary Novelis not done well. What should investors do? Read more.
Primer | Merger arbitrage: How do you close the gap?
Mergers and Acquisitions (M&As) are glamorous affairs for investment bankers—men and women in classy suits pitching to target partners using power-points all over the globe. For stock market investors, the picture may not be as glossy. But they are a pretty big deal, nevertheless. However, most investors, lack the time and/or acumen to go into the depths of a deal. But, they would still like a slice of the pie. What ensues is trading based on a few rules of thumb. Read more.
Picks from our technical analysts (Click on security name to access recos)