Indirect tax collections rises 42% in Apr to Rs 64,394 cr on higher excise mop up
Excise collections soared 70.7 percent to Rs 28,252 crore in April as compared to Rs 16,546 crore a year ago
New Delhi: Indirect tax collections jumped 42 percent in April on sharp rise in excise collections owing to increased duty on petrol and diesel.
"Indirect tax collections for the month of April 2016 was Rs 64,394 crore registering a growth of 41.8 percent as compared to Rs 45,417 crore collected during the same period previous year," an official statement said.
Excise collections soared 70.7 percent to Rs 28,252 crore in April as compared to Rs 16,546 crore a year ago. The government had between November 2015 and January 2016 raised excise duty on petrol and diesel five times to raise an additional Rs 17,000 crore in 2015-16 fiscal. The five excise duty hikes totalled Rs 4.02 a litre on petrol and Rs 6.87 per litre on diesel.
"Overall growth in revenue collections on account of indirect taxes excluding additional revenue measures is 17 percent," the statement said.
Additional revenue measures include raising of excise duty on auto fuels. The collections in April are 8.3 percent of the Budgeted target for the 2016-17 fiscal.
Finance Minister Arun Jaitley has pegged indirect tax collections at Rs 7.78 lakh crore in 2016-17, up 9.7 percent from Rs 7,09,022 crore actual collections of the previous fiscal.
Service tax collections in April rose 28 percent to Rs 18,647 crore as compared to Rs 14,585 crore in the year ago period.
Customs or import duty collections were Rs 17,495 crore, 22.5 percent higher than Rs 14,286 crore collected in April 2015.
India
Breaking News: Narendra Modi launches Rs 276-cr Customized Crash Course programme for COVID-19 frontline workers; says skilled manpower pool key, The programme aims to skill and upskill over one lakh COVID warriors across the country.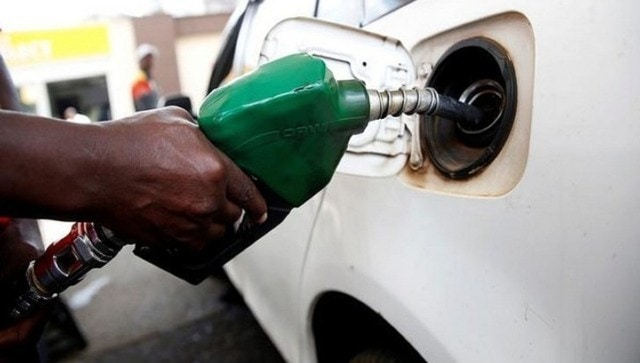 India
Hyderabad on Monday became the second metro city after Mumbai to see petrol price crossing Rs 100 per litre mark after fuel prices were raised yet again