IndiGo rolls back pay cut in April salary of employees in deference to govt's wishes
IndiGo CEO Ronojoy Dutta told employees on Thursday that the airline has decided to roll back the pay cuts, which were announced earlier for senior staff members, for the month of April in deference to the 'government's wishes'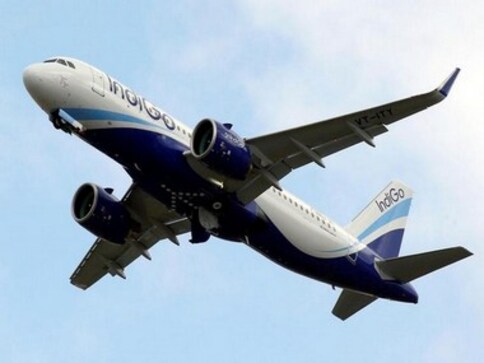 New Delhi: IndiGo CEO Ronojoy Dutta told employees on Thursday that the airline has decided to roll back the pay cuts, which were announced earlier for senior staff members, for the month of April in deference to the "government's wishes".
"However, your Excom (Executive Committee) members and SVPs (senior vice presidents) have volunteered to take pay cuts this month. For everyone else, you can expect your April salaries to be paid without the pay cuts," Dutta told employees through an email, which has been accessed by PTI.
.@IndiGo6E to pay full salaries to most employees except top management for April

Alert- IndiGo had announced 5-15% pay cut for pilots, cabin crew, assistant vice presidents, vice presidents, Band C & Band D employees pic.twitter.com/KmdXF1C2Dj

— CNBC-TV18 (@CNBCTV18Live) April 23, 2020
India has been under lockdown since 25 March to curb the coronavirus pandemic. All domestic and international commercial passenger flights have been suspended for this period. As a result, revenues of the Indian aviation industry have been hit hard.
"In deference to our government's wishes of not reducing pay during the lockdown, we have decided not to implement the previously announced pay cuts during the month of April," Dutta added in the email.
He had announced on 19 March that the airline was instituting pay cuts for senior employees and he would himself take the highest cut of 25 percent amid the COVID-19 pandemic that has hit the aviation industry hard.
"I am personally taking a 25 percent pay cut, SVPs (senior vice presidents) and above are taking 20 percent, VPs (vice presidents) and cockpit crew are taking a 15 percent pay cut, AVPs (assistant vice presidents), Bands D along with cabin crew will take 10 percent and Band Cs five percent," Dutta had said on 19 March.
also read
World
In a recent demonstration of Baidu's Ernie AI bot, people found that the it will dodge questions about Covid-19's origin, or any role that China may have had to play. It was also found that the bot would ban users who asked a bad question about President Xi Jinping
World
The Metropolitan Police in London announced that it was 'assessing' fresh material received in the previous week regarding 'potential breaches' of coronavirus guidelines in Downing Street between June 2020 and May 2021
Explainers
Former UK PM Boris Johnson's WhatsApp chats are a key piece of evidence for the official inquiry into how the country handled the COVID-19 pandemic. While Rishi Sunak's office has declined to submit the internal chats, his predecessor has submitted a part of the requested messages