IndiGo net profit soars fourfold; compensation from Pratt & Whitney, Airbus boosts earnings
IndiGo on Tuesday reported a massive spike in September quarter net at Rs 551.5 crore boosted by a one-time payment towards engine issues and delayed aircraft deliveries and higher margins
Mumbai: InterGlobe Aviation-run IndiGo on Tuesday reported a massive spike in September quarter net at Rs 551.5 crore boosted by a one-time payment towards engine issues and delayed aircraft deliveries and higher margins.
The largest airline that controls over 38 percent of the domestic air passenger market had reported a Rs 139.8 crore net income in the corresponding quarter last fiscal year. For the reporting quarter, net soared 294.4 percent.
The airline said the bottom line was boosted by a massive 710 bps spike in profit margins to 10.4 percent from 3.4 percent a year ago.
"Profitability was favourably impacted by better revenue management and credit received from manufacturers related to aircraft grounding and delivery delays," the airline said in an exchange filing without disclosing the quantum of payments it has received from Airbus for delayed deliveries of A320 Neos and also from the American engine maker Pratt & Whitney.
However, it said its other income rose over 33.5 percent to Rs 214.6 crore.
IndiGo has been facing problem with aircraft engines supplied by P&W in its A320 Neos for quite some time, which also led to grounding of as many as eight aircraft since June. Indigo deploys only Airbus planes. On top of it, the plane-maker Airbus has been unable to meet delivery of some of these A320 Neos on time too.
The airline operates a fleet of 141 aircraft including 24 A320 Neos. It had placed an order for over 430 aircraft some of which have been delivered.
Its income from operations jumped 27 percent to Rs 5,291 crore, while other income rose 33.5 percent to Rs 214.5 crore from Rs 160.7 crore, taking the total revenue to Rs 5,505.6 crore up 27.2 percent from Rs 4,327.7 crore.
The load factor rose 180 bps to 84 percent while the yield rose 8.9 percent to Rs 3.57 from Rs 3.28.
With an average ATF price of Rs 50.17 which is 2.5 percent up over Rs 48.96 a year ago, fuel expenses rose 6.1 percent to Rs 1,647.3 crore while aircraft and engine rentals also rose at a similar quantum to Rs 819.3 crore. Other expenses jumped 31.6 percent to Rs 1,455 crore while finance cost rose over 40.5 percent to Rs 85.7 crore.
Its cash balance rose 88.5 percent to Rs 12,92.56 crore from Rs 685.72 crore while debt declined by 7.5 percent to Rs 253.68 crore from Rs 274.28 crore.
Find latest and upcoming tech gadgets online on Tech2 Gadgets. Get technology news, gadgets reviews & ratings. Popular gadgets including laptop, tablet and mobile specifications, features, prices, comparison.
Business
Both IndiGo and Spicejet have said that the sale that opened on 13 January, will remain in place till 17 January and will be valid for air travel from 1 April to 30 September.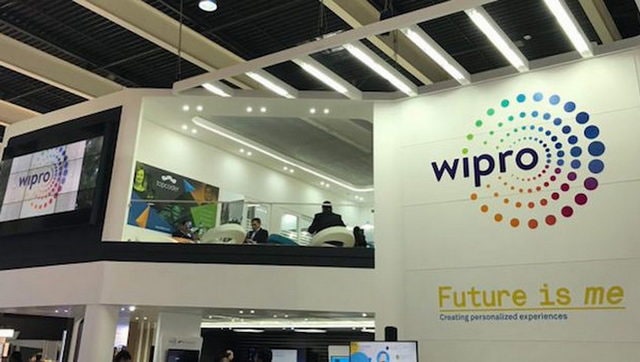 Business
The company, which gets a bulk of its topline from IT services, said it expects revenues from that business to be in the range of $2,102 million to $2,143 million in the March 2021 quarter