India's widening regional divide: Prosperous states should care for poor counterparts to maintain economic balance
If India is to prosper, Uttar Pradesh and Bihar are among the key states that need to raise their game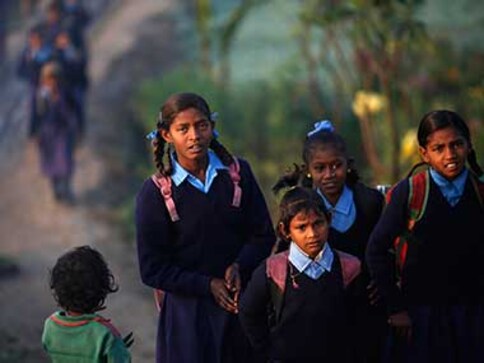 "You know, when you are in the Titanic, being on the third deck or the first deck doesn't make a huge difference… you are on the third deck is better than the first, because you just sink a little bit later, but you still sink," Italian economist Luigi Zingales said in an interview in 2015 while talking about the north-south economic divide in his country. It is for the same reason that people in the prosperous states of India should worry about the huge gap that exists between them and the poorer states, and think of it as their own problem to solve.
The living standard of a person in Gujarat has risen to the tune of over Rs 55,500 since 2011-12, the highest increase among all major states in India. In stark contrast, the improvement in the standard of living for an average person in Bihar over the same period was worth less than Rs 7,000. In fact, just the incremental real income per person in five Southern states—Tamil Nadu, Andhra Pradesh, Kerala, Telangana and Karnataka and the states of Maharashtra, Haryana and Gujarat over this period was higher than the level of real income itself in Bihar in 2017-18.
These numbers understate the real improvement in lives of people residing in poorer states where families receive remittances from close relatives working in other parts of India or abroad. Nonetheless, they can be taken to represent the potential of a state to generate growth and prosperity.
There are some worries among India's prosperous states as well. The economic decline of Tamil Nadu stands out—it had the second-highest per person income among the five Southern states in 2011-12 and now it has fallen to the fourth spot. While Maharashtra and Gujarat continue to do well, the within-state inequality of income in these states is well known. So what is the mantra for a sustainable long-term growth? And how can growth be made inclusive?
First, invest in people. Second, invest in infrastructure and urban design. Third, encourage scaling up of firms. And fourth, dare one suggest, a radical step of eliminating the in-built permanent job tenure for all government jobs making them linked to employee performance.
People and their skill-level hold the key for prosperity. Given that there is a shortage of teachers, computer-aided education can partly be used to improve the quality of schooling. Our current education system amplifies inequality by offering a small proportion of lucky and relatively well-off kids a world class-level of education, with the majority receiving a dismal quality of schooling.
Investing in infrastructure pays a large growth dividend is something that is known. But, as India upgrades its infrastructure and builds new cities, its important to learn from the Gurgaon experience. While entrepreneurs will build world-class campuses, they would not build sewage systems and roads outside their premises, and rightly so.
It is then the job for the city corporation to assign in advance spaces for all civic facilities, even if they are not built right away, as the Nobel Prize winner Paul Romer emphasizes. Once a city or a town comes up randomly, it can't be bulldozed and one has to settle permanently for a sub-optimal solution.
Would education and infrastructure on their own lead to job creation, India's number One problem, given its millions of working age population? Not really. To give us fighting chance to resolve this issue, we need to enable scaling up of firms. While India has never lacked entrepreneurship, we still have relatively few large firms which can compete on a global scale.
While the small and medium enterprises will remain a key fabric of the society, they thrive when they can supply their goods and services to large firms. The scaling up requires efficient organization and management skills, process developments, efficient legal and dispute resolution systems so on.
Finally, inclusive growth depends on the strength of countries, institutions including its public delivery systems. Restructuring institutions and bringing out a cultural shift in a service attitude is a very slow painstaking process and requires subsequent governments to stick to it. Can the alternative be abolishing a life-time job tenure for public sector employees and moving to a performance-linked system as in the private sector?
Non-permanent jobs do not mean temporary or casual jobs. They would be payroll jobs with all benefits provided, similar to any service industry in the private sector, as long as an employee remains productive. It would nearly instantly lower corruption and raise the standard of service delivery. This is a radical step which is nearly impossible to implement in reality, but radical ideas are the need of the moment. One never knows which idea will work!
Even if we take all the above measures, be prepared for two things. First, more internal migration as millions of young people in poorer states continue to look for better opportunities elsewhere. Second, public policies will inevitably require some redistribution of resources from rich to poor given that we cannot create the millions of jobs that are required.
If India is to prosper, Uttar Pradesh and Bihar are among the key states that need to raise their game. But no other parts of India seem to care. But we should, all of us should, if what we want is sustainable and inclusive growth for India.
(The writer is Professor-Economics, Great Lakes Institute of Management, Chennai)
World
Former South African president Jacob Zuma is alleged to have taken bribes while he was a political figure on the rise in the late 1990s and 2000s, although before he became president in 2009
World
Last week Zelensky responded to reports of official corruption, 11 months into the war, by firing more than a dozen functionaries. He vowed there would be zero tolerance for wrongdoing or mismanagement
World
Zelenskyy had promised personnel changes in the government, regional administrations and security forces following corruption allegations that emerged after Russia's invasion last February