India's real estate market will set the tone for 2018 with landmark reforms like RERA and GST in place
Occupation costs are likely to inch up marginally as the 15 percent service tax has been replaced with an 18 percent GST.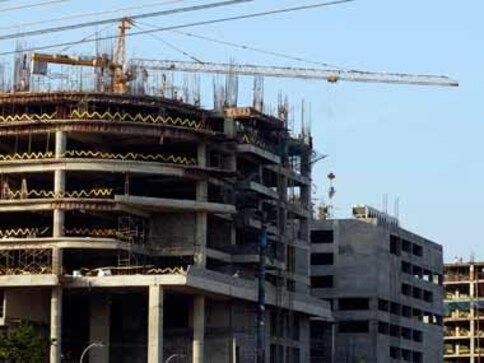 Last year, India's real estate sector saw two major reforms come into force -- the Real Estate Regulatory Authority (RERA) and the Goods and Services Tax (GST). While a landmark tax such as the GST is expected to have far-reaching implications for sectors across the economy, its impact on real estate as a whole is likely to be a mixed bag. The complete impact on construction costs is likely to unfold over the coming months. However, aligning with the 'Housing for All by 2022' vision, projects launched under the Pradhan Mantri Awas Yojna (PMAY) have been kept out of the purview of the GST.
For under construction properties, the government has allowed one-third of an apartment cost to be deducted towards the transfer of land and GST at the rate of 18 percent to be paid on the balance amount, which brings the effective GST rate on under-construction properties to 12 percent. While occupation costs are likely to inch up marginally as the 15 percent service tax has been replaced with an 18 percent GST; completed properties as well as rented apartments have been kept out of the purview of the GST.
Although one may argue that GST works best in an organized economy, where the supply chain is streamlined and value additions at each step are clear, implementation of GST could be the first step towards India's economy becoming more organised.
Undoubtedly, there will be short-term disruptions, but in the long term, it is likely that the benefits of efficient supply chains and lower compliance costs will eventually trickle down to make the reform the "shot in the arm" for businesses in India.
GST will help logistics players achieve supply chain efficiencies, resulting in consolidation in the warehouse segment and entry of national-level/credible players. While the marginal increase in cement prices might be passed to end-users, RE players will also benefit from the ITC on raw materials used for construction. Overall, GST will reduce compliance costs and improve the ease of doing business in India.
The other big reform – RERA, came into force on 1 May, 2017. RERA was passed to ensure accountability, infuse transparency and bring uniformity in real estate practices. RERA has been implemented in 18 states and all union territories; 10 states have yet to notify RERA rules. Among the states that have implemented RERA, only 11 have an active online portal.
They include Maharashtra, Karnataka, Tamil Nadu, Uttar Pradesh, Gujarat and Kerala; amongst others. The act is expected to boost transparency in the sector, address consumer grievances and help in rejuvenating residential demand.
Real Estate in 2020: Trends that will define realty by 2020
Office
With innovative technologies such as artificial intelligence, big data, data science, etc. being adopted by corporates, mundane/back-end and regular business processes are becoming increasingly automated. Additionally, data analytics is now emerging as a key factor in determining how technology can be leveraged to improve business operations. However, employee movement caused in the short-term due to the usage of these technologies is expected to be covered up by the creation of new jobs, which will arise as a result of these evolving technologies.
Another trend that is likely to become more dominant is the usage of innovative workplace strategies, as there is an inclination of occupiers to shift from exclusively focusing on cost management and space efficiency to also looking at talent retention. This would result in wider adaptation of workplace strategies that align company goals with real estate needs by choosing workplace location and design to attract and retain talent.
It is expected that occupiers will be more "agile" and would focus on 'future proofing their portfolios' – taking real estate decisions while balancing both short and long term corporate needs. Improved transparency in operations is likely to be a by-product of the various legislations (RERA, GST, REIT regulations, eased FDI in construction) that have come into force recently, with the complete impact of these legislations on business operations likely to unfold in the coming years.
Housing
2016 and 2017 have been high not only on legislative measures, but have also brought into limelight an important, yet neglected segment - "Affordable Housing". Numerous measures to promote private sector participation have been taken in the past year -- such as awarding infrastructure status to affordable housing, 100 percent deduction on profits for affordable housing projects, increasing the livable area of the units and relaxed completion timelines, amongst others.
However, despite these measures, the segment needs a stronger thrust, in order to be completely viable for private participation. Availability of land, relaxation in development norms, faster approvals for affordable housing projects, better alignment between central and state policies are some of the factors that need to be addressed to allow the segment to achieve its full potential.
As these gaps are plugged in, trends such as use of technology to rationalise construction costs, access to formal sources of capital, wider funding avenues, entry of credible developers are some key trends that will define the segment by 2020.
Retail
While the traditional gateway cities of Delhi NCR and Mumbai have been at the core of retail activity, lately cities such as Bangalore, Hyderabad, Chennai and Pune have also seen robust retailer interest. The southern cities, especially Bangalore and Chennai are likely to witness strong supply and both the cities together, are expected to have a share of 30 percent in the overall retail stock by 2020, compared to around 23 percent currently.
Irrespective of any key market trend seen in the near future, quality will continue to remain the overriding theme. Precedence of this can already be seen in developed retail markets such as the US, which are beginning to witness an impact by the growing popularity of online retail.
However, quality malls even in these markets are likely to survive, and outperform. Place-making will be at the core of these well-performing malls, as a mall is no longer seen as just a shopping destination, it involves eating out, entertainment, fitness centres – all businesses that face less risk from e-commerce than traditional tenants. With online retail becoming a larger reality, occupiers are devising strategies to weave in this medium of shopping into their existing business models.
Retailers are adopting the omni–channel strategy with services such as buy online and collect in store, customer returns and refunds for products bought online, and providing store kiosks for browsing and making payments. As convenience becomes an overriding theme, retailers are reversing the shopping trend. Instead of shoppers visiting stores for purchases, stores are being set up where consumers spend a lot of time. As a result, transit oriented developments, mixed use formats, larger retail components in office buildings are few formats that will witness more prominence by 2020.
Warehousing
With the entry of global players across segments and increasing awareness of domestic players, there is a need for better quality of warehousing spaces which align with global benchmarks. The government's initiatives to streamline the logistics ecosystem has resulted in India being ranked 35, out of 160 countries on the 2016 World Bank's Logistics Performance Index (up from 54 in 2014).
The implementation of GST will be the overarching theme for warehousing and logistics activity in the coming years, as the tax is likely to result in the emergence of a more consolidated market, where warehousing architecture would be dictated by efficiency.
With the government keen on giving manufacturing the long deserved thrust, it is likely that demand from the segment will pick up pace. Warehousing footprint will not only be dictated by domestic demand, but will also be governed by regional opportunities. As India gets ready to play a larger role in the global economy, these opportunities are expected to gather momentum, due to an increasing trade with Asian and global economies.
The sector is likely to witness the inflow of more institutional funding and formal sources of capital, along with the entry of national level/credible players. As national players with larger warehouses emerge, deployment of capital in these fewer, better quality assets is likely to become easier.
In 2018, policy reforms will usher in a new operational environment. Policy reforms have been at the core of the government's agenda, as is evident from the numerous breakthrough reforms that have been approved and implemented in the past two years.
Two reforms that will specifically have a bearing on the real estate sector and its ancillary industries are the GST and RERA. It is anticipated that with the implementation of RERA and future REIT listings, there would be a paradigm shift in the mindset of the global investor.
The risk associated with Indian real estate is likely to reduce given that only leading, trustworthy developers with proven track records would be operating in the coming years. Over the coming years, Indian real estate is expected to become significantly more organised, which in turn would result in wider funding avenues.
(Anshuman Magazine is chairman India and South East Asia, CBRE)
also read
Explainers
US president Joe Biden and House Republicans have reached a deal to raise the government's debt ceiling and avert a devastating default. Here are the key takeaways from the agreement, which still needs to be approved by a divided Congress in a vote on Wednesday
Explainers
Australia's Sydney Opera House was illuminated in the colours of the Indian flag on Wednesday in honour of PM Narendra Modi. The decision has raised eyebrows as the 50-year-old building's sweeping curves remained black for King Charles' coronation, who is also the country's head of state
World
The US House of Representatives voted overwhelmingly on Wednesday to pass a bill to suspend the nation's debt limit through January 1, 2025, as lawmakers race to prevent a catastrophic default