India's missing employment data: We aren't better off as a nation living in the dark about job scenario
The last time the labour bureau released job data, it showed unemployment in the country rose to a five-year high of 5 percent in 2015-16.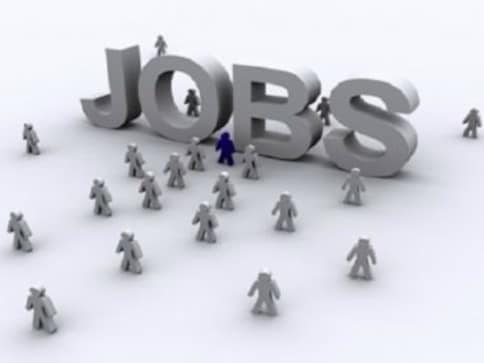 A reply by Minister of State for Labour and Employment (independent charge) Santosh Kumar Gangwar in Parliament recently on job data highlights a huge problem in the manner in which India views its employment scenario. The Indian government has not conducted any nationwide survey to find out the actual data of employment in the country since 2016, said Gangwar in Parliament. In other words, the government does not have any clue about the employment/unemployment situation in the country since 2016. Now, that is no good news for any economy, particularly for a country that wants to take a leadership role in Asia's political-economic landscape.
One of the biggest concerns for any observer looking at the economy is to not have enough data on what's happening on the ground. When you talk about jobs, that fear may be coming true for India. The last time the labour bureau released job data, it showed unemployment rose to a five-year high of 5 percent in 2015-16. This rate was actually 4.9 percent in 2013-14. In 2015-16, the unemployment figure stood at 8.7 percent for women as compared to 4.3 percent for men, 5.1 percent in rural sector and 4.9 percent in urban sector.
Another interesting aspect about this data is that about 77 percent households were reported to have no regular wage or income. And, after 2016, no data on employment is available from the government. Having no data on jobs doesn't augur well for an ambitious economy. It will give room to an observer to speculate how bad is the job scenario regardless of what the actual situation on the ground is.
Why doesn't India have annual employment-unemployment surveys any longer? That's a question worth pondering. The irony is that we don't really know whether India's job scenario is as bad as it is perceived to be. At present, various studies use different set of data to interpret the job scenario in the country. For instance, if one goes by a study done jointly by Pulak Ghosh of IIM Bangalore and Soumya Kanti Ghosh of State Bank of India on the number of new jobs created in India based on data from the Employees' Provident Fund Organisation (EPFO), Employees' State Insurance Corporation (ESIC), General Provident Fund and National Pension System (NPS), the job scenario in India isn't as bad as generally perceived.
The study titled 'Towards a Payroll Reporting in India', estimates that 3.68 million jobs were generated till November of fiscal year 2018, which would imply 5.5 million in the entire year, according to a report in Business Standard. But, in this piece, Mahesh Vyas, managing director and CEO of Centre for Monitoring Indian Economy (CMIE) has countered the EPFO-based job data method.
India's unemployment rate in % under the usual principal status (UPS) approach
Year
In %
Male
Female
Rural
Urban
2009-10
9.3
2011-12
3.8
2.9
6.9
3.4
5.0
2012-13
4.7
4.0
7.2
4.4
5.7
2013-14
4.9
4.1
7.7
4.7
5.5
2015-16
5.0
4.0
8.7
5.1
4.9
Note: Labour Bureau did not bring out any such report for 2014-15.
Source: Fifth annual employment-unemployment survey 2015-2016 at all-India level
"Using EPFO data to estimate employment was always fraught with danger. EPFO's 2015-16 Annual Report shows there were 171.4 million members. And, it can be inferred from past reports that EPFO membership grew by 41 million in 2014-15 and by 13 million in 2015-16. This would be an unbelievable metric for measuring employment," Vyas said in the piece. He goes on to say 'it is apparent that there is an attempt to brush aside the results of all surveys that point to a deteriorating jobs situation. This is counter-productive."
The economic survey 2018 paints a promising picture about the job scenario in the country. "India's formal sector non-farm payroll is substantially greater than currently believed," it said.
The economic survey looks at the employment scenario from the social security perspective using EPFO and Employees' State Insurance Corporation (ESIC) and finds that 6 crore formal employees are present in the country and another 1.5 crore government workers, making it a total of 7.5 crores. From a tax perspective, the formal non-farm payroll from a tax definition is calculated at 12.7 crores, including government employment, implying 53 percent of the non-agricultural workforce is in the formal sector, according to Business Today. But, as the report says, not all of it can be counted formal as many small firms are below the threshold to be considered formal.
The bottomline here is that whether the EPFO-based data works or not, the point is, it is extremely critical for the government to have a national survey-based employment/unemployment data. One cannot rely on fragmented data to look at an important economic indicator. The government can't keep its citizens in the dark about the employment/unemployment situation in the country.
also read
World
On the verge of burnout, 40-year-old Nianan in China gave up her job and became a 'full-time daughter' to her parents. She earns 4,000 yuan (Rs 46,700 or $565) a month and the work involves spending time with the mum and dad, driving them to different destinations and planning a monthly holiday
World
The government reported last week that the economy added 339,000 jobs in May. Although the unemployment rate increased to a seven-month high of 3.7% from 3.4% in April, it remains low by historical standards.
Business
Once an employee has submitted an application for a higher EPS pension, it is crucial to understand that they are not allowed to terminate their participation or withdraw from the scheme