Watch: India's IT, telecom and BFSI sectors stare at 1 million jobs cuts over 12-18 months
Currently, IT, telecom and BFSI sectors together provide employment to around 60 million professionals
Ever since the demonetisation of high-value currencies were undertaken in early November last year, the media was abuzz with reports of scores of jobs being lost, mainly in the country's hinterlands where the unorganised sector thrives.
India's job situation does not present a happy picture in the current scenario despite being projected as the world's fastest growing economy during the current financial year 2016-17.
The situation is likely to worsen going ahead, as the country could be staring at a huge 1 million job cuts in the IT, telecom and BFSI sectors over the next 12-18 months. These three sectors have mainly been the engines of job creation for last 20 years.
According to a report, these three sectors together provide employment to around 60 million professionals. Jobs in the IT sector will be affected due to changing dynamics and automation. Experts say that four out of every 10 jobs in the IT sector globally would be lost due to automation by 2021. Experts also say low-skilled and high transaction jobs will be affected as automation takes away their jobs.
In case of telecom and banking sectors, more jobs will be lost as the industry is in the midst of a consolidation phase.
Find latest and upcoming tech gadgets online on Tech2 Gadgets. Get technology news, gadgets reviews & ratings. Popular gadgets including laptop, tablet and mobile specifications, features, prices, comparison.
Entertainment
Arjun Mathur became the first Indian actor to earn a nomination in the Best Actor category at the International Emmys, slated to take place on 23 November.
India
These apps have been banned for 'being prejudicial to the sovereignty, integrity and defence of the nation'.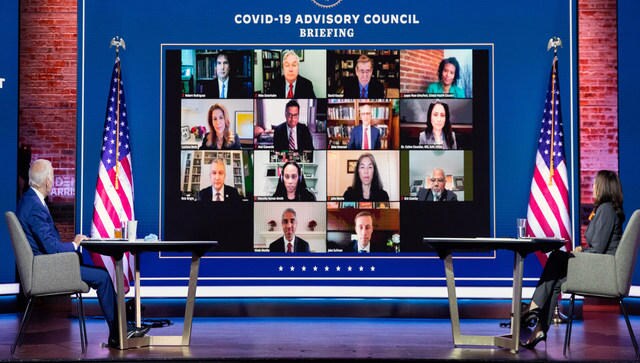 World
Dr Gounder, an infectious disease specialist at Bellevue Hospital Center, is one of the 13-member team of scientists and doctors who will advise Biden on controlling the coronavirus