India's GDP to grow 8%, agriculture 4% this fiscal: Union Minister Meghwal
The 21st century would belong to India led by its knowledge, Union Minister Arjun Ram Meghwal said.
Hyderabad: The country's economy will grow 8 percent this fiscal while agricultural growth is expected to be over 4 percent, Union Minister Arjun Ram Meghwal said on Sunday.
"In Asia, China was growing at 8 percent for the past 20 years. Now we have seen some decline. India is growing at 7 percent... This year we are hoping that our agricultural growth will be reaching more than 4 percent," the Minister of State for Finance and Corporate Affairs said.
"Since 1952, we are fixing a target of our agricultural growth at 4 percent. First time, this year in the history of India we will achieve 4 percent in agricultural growth. That will be an achievement. Our economy will definitely reach 8 percent," Meghawal said in his address at the ICAI International Conference 'Jnana Yagna' here.
Interacting with the delegates, the Minister said the ICAI members should be able to convert threats into opportunities. He also said the Narendra Modi-led NDA government will not tolerate corruption at any level.
"There is no corruption in all the 72 departments (and) ministries in the centre due to the call given by Prime Minister Narendra Modi that he would not allow corruption. We want to destroy that particular system (related to corruption). So, we need your (chartered  accountants) help as a technical person," he said.
The Minister said the 21st century would belong to India led by its knowledge.
India
The 20-day mega campaign titled 'Seva aur Samarpan Abhiyan' will begin tomorrow (17 September) and will conclude on 7 October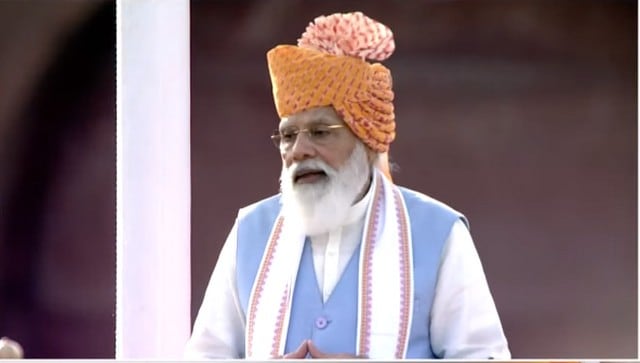 India
At the same time, Modi said, we should not forget the mantra of "Davai Bhi, Karai Bhi' (get vaccinated, strictly follow COVID protocols).'
India
The buildings will provide modern, secure and functional working spaces, the Prime Minister's Office said