India's domestic air passenger traffic fell by 11.8% in March due to coronavirus outbreak: IATA
Indian domestic air passenger traffic fell by 11.8 percent in March as compared to the corresponding month last year, indicating the impact of COVID-19 on the country's aviation sector, stated global airlines body IATA on Wednesday
New Delhi: Indian domestic air passenger traffic fell by 11.8 percent in March as compared to the corresponding month last year, indicating the impact of COVID-19 on the country's aviation sector, stated global airlines body IATA on Wednesday.
The International Air Transport Association (IATA), however, said global passenger traffic dived 52.9 percent compared to the same period a year ago.
India has been under lockdown since 25 March to curb coronavirus, which has killed more than 1,000 people in the country till now. All commercial passenger flights have been suspended for this period.
The IATA, which represents around 300 airlines accounting for 82 percent of the global air traffic, measures passenger growth in terms of revenue passenger kilometers (RPKs), which is calculated by multiplying the number of passengers with the distance travelled by them.
"The experience of the domestic Russia and India markets currently sits in contrast with the outcomes elsewhere. Passenger volumes in domestic Russia fell by 15.4 percent year-on-year in March, and by 11.8 percent year-on-year in India; both represent relatively resilient outcomes," the IATA said in its statement on Wednesday.
"In annual terms, capacity increased in both markets this month (March). However, the COVID-19 outbreak began to impact these countries later than elsewhere and lockdown also lagged the experience of many other nations. As a result, the relative out-performance in traffic volumes may not be sustained in April, with larger declines still to come," it stated.
World
The planned change would mark a major turning point in Japan's COVID-19 policy toward normalizing social and economic activities
World
Hong Kong will scrap its mandatory isolation rule for people infected with COVID-19 starting 30 January as part of its strategy to return the semi-autonomous Chinese city to normalcy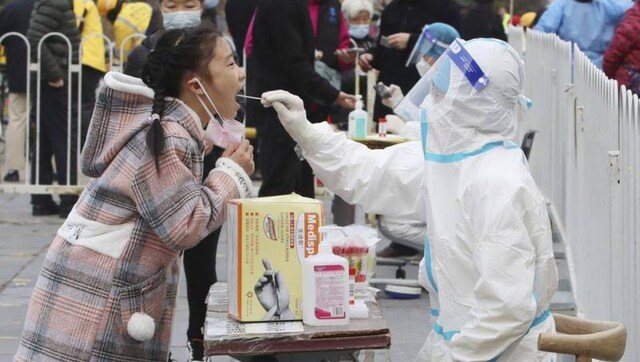 World
Secretary for Health Lo Chung-mau says curbs easing to go ahead despite expected surge in cases after holiday, arguing city has strong immunity levels to combat virus