India's current account deficit widens to $13.5 bn during December quarter, RBI data shows
India's current account deficit (CAD) widened to $13.5 billion during the third quarter of 2017-18 from $7.2 billion in the second quarter and $8 billion in the corresponding period in 2016-17, Reserve Bank of India (RBI) data showed
Mumbai: India's current account deficit (CAD) widened to $13.5 billion during the third quarter of 2017-18 from $7.2 billion in the second quarter and $8 billion in the corresponding period in 2016-17, Reserve Bank of India (RBI) data showed on Friday. "India's CAD at $13.5 billion (2 percent of GDP) in Q3 of 2017-18 increased from $8 billion (1.4 percent of GDP) in Q3 of 2016-17 and $7.2 billion (1.1 percent of GDP) in the preceding quarter," the RBI said.
"The widening of the CAD on a year-on-year (y-o-y) basis was primarily on account of a higher trade deficit ($44.1 billion) brought about by a larger increase in merchandise imports relative to exports." According to the RBI, net services receipts increased by 17.8 percent on a y-o-y basis mainly on the back of a rise in net earnings from software services and travel receipts.
"Private transfer receipts, mainly representing remittances by Indians employed overseas, amounted to $17.6 billion, increasing by 16 percent from their level a year ago," the RBI said.
"In the financial account, net foreign direct investment at $4.3 billion in Q3 of 2017-18 was lower than US$ 9.7 billion in Q3 of 2016-17. Portfolio investment recorded net inflow of $5.3 billion in Q3 of 2017-18 - as against an outflow of $11.3 billion in Q3 last year - on account of net purchases in both the debt and equity markets."
The RBI added that in Q3 2017-18, there was an accretion of $ 9.4 billion to the foreign exchange reserves (on BoP basis) as against depletion of $1.2 billion in Q3 of 2016-17.
Business
There is more panic in the banking world, as Credit Suisse shares plummeted on Wednesday. The global investment institution has a presence in India with assets worth Rs 20,000 crore. Will the bank's future impact the world's fastest-growing economy?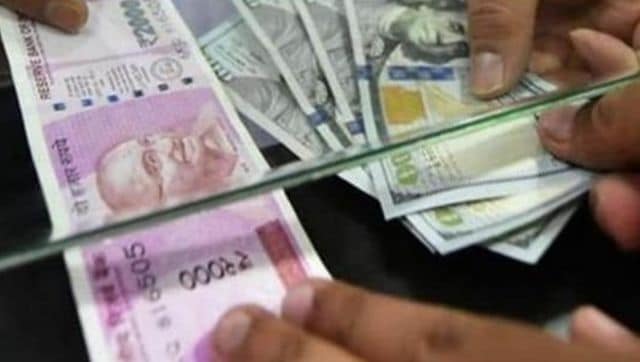 World
The process of SRVAs started last year in the month of July when the RBI issued detailed guidelines on cross-border trade transactions in the Indian rupees (INR)
World
The CAD was being managed by reducing imports due to the low level of foreign exchange reserves keeping the country on the margin of defaulting on external liabilities