Indians' Swiss bank deposits have been falling from 2006 peak, but that doesn't mean all is well
if Indian money deposits have dipped in Swiss banks and if we assume this was all black money, where did all this money go,
On Tuesday, in a reply to Parliament, Union Finance Minister Piyush Goyal said between 2014 and 2017, there was an 80 percent decline in the total deposits by Indians in Swiss banks, adding media was misinterpreting this data before. The context for Goyal's statement were earlier reports of a 50 percent rise in Swiss banks' total liabilities towards India in fiscal 2016-2017. Since this included "non-deposit liabilities, the business of Swiss branches in India, interbank transactions and fiduciary liability, this wasn't the correct way to analyse the numbers", he said.
In fact, if one analyses the customer deposit numbers alone (excluding fiduciary liability and bank dues) using Swiss National Bank (SNB) data, Indian customer deposits in Swiss banks has been on a declining trend, not just in the last three years, but since it reached a peak in 2006. Of course, the pace of this decline has picked up since 2014 and right now this figure is the lowest in at least a decade. For India, which is one of the worst affected global economies when it comes to the parallel economy, what the Swiss bank data is showing is encouraging. The Narendra Modi government deserves its due share of credit for intensifying the black money fight renegotiating treaties with tax havens.
The government wasn't happy a while ago when reports appeared that Indian money in Swiss banks rose by 50 percent to Rs 7,000 crore in 2017 over 2016 quoting, SNB data. This was seen as a setback for Narendra Modi government's anti-black money battle. Interestingly, Modi government's top brass including Goyal jumped to defend the government's position to say that not all money in Swiss bank accounts is black. "The data that you alluded to will come to us, so how are you assuming that this is black money or this is black money or this is illegal transaction," Goyal asked then. There are a few things worth mentioning here.
The important fact here is that it is wrong to assume all money in Swiss banks is black money as Goyal too agreed in June. Part of it could be legit money. But, most governments and investigative agencies across the world do not believe so; they use the term 'suspected black money' when they refer to Swiss bank deposits. This is mainly because of the kind of secrecy Swiss banks offer their customers and because of their notorious reluctance to share details with authorities of other countries.
Also, it is foolish to imagine that black money is disappearing or turning white merely looking at the Swiss banks' numbers. These are just one of the several tax havens in the world and there is a high probability that due to the increased attention on Swiss banks by agencies around the world, tax cheats have moved their money to safer locations. According to the Panama Papers leak, there is at least 21 active tax havens ranging from Nevada, Mauritius to Singapore to the British Virgin Islands.
Another logical question is, if Indian money deposits have dipped in Swiss banks and if we assume this was all black money, what has happened to this ill-gotten wealth? Has this money been round-tripped back to India or deployed elsewhere? Typically, tax cheats resort to round tripping to bring their unaccounted wealth to the mainstream economy. Tracking this is difficult for most governments since there are layers of transactions to bypass legal scrutiny. In the case of Swiss bank money, what has happened in the Indian context?
No one denies that India has a serious black money problem and it is a widely accepted fact that most of the unaccounted money at stake lies in foreign soil. According to R Vaidyanathan's book, Black Money and Tax Havens, the amount of money Indians have stashed in tax havens could be around Rs 65 lakh crore. Whereas, the amount of domestic black money is estimated to be around Rs 15 lakh crore, a good amount of which could be in the form of assets such as real estate and financial investments.
Now, what did the Narendra Modi government do to recover the foreign black money? As part of the foreign black money operations, the government kicked off a series of negotiations with major tax havens through diplomatic channels, using a mix of nudging and bargaining tactics. The idea was to discourage tax cheats from India from seeking the safety of Swiss-bank like institutions to hide their ill-gotten wealth and share details of those whose money is already stashed in their lockers. If one looks at the recovery figures, it hasn't achieved much -- about Rs 17,000 crore the IT sleuths recovered through raids.
The war on black money is still on and tax cheats are far too smart to give in easily. Having said, the government deserves credit for initiating an all-out attack on the parallel economy and going after tax cheats. The decline in Swiss bank customer deposits from India should bolster this government's anti-black money fight.
(Data support from Kishor Kadam)
India
Mann Ki Baat started on AIR from October 2014 and is broadcast in 21 regional languages, 31 local dialects and 16 foreign languages and is the most popular radio programme in India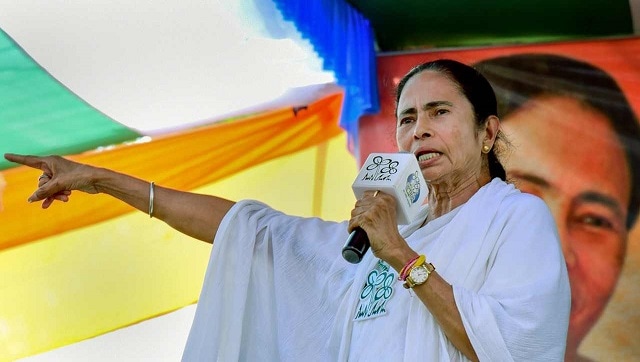 India
The West Bengal chief minister's visit to the capital is taking place days ahead of the winter session of Parliament that is scheduled to begin on 29 November
India
The forum will bring together the leading minds of the world in policy, business and technology to discuss and come up with actionable insight into how technology and innovation can be leveraged by the FinTech industry