Indian wealth falls 0.8% to $3 trillion in 2016: Credit Suisse
'There is still considerable wealth poverty, reflected in the fact that 96 percent of the adult population has wealth below USD 10,000,' the report said.
Mumbai: Hit by adverse currency movements, India's household wealth has fallen by USD 26 billion to USD 3 trillion in the current year, shows the latest report by global financial services major Credit Suisse.
According to the 'Global Wealth Report' compiled by Credit Suisse Research Institute, wealth in the country in dollar terms went down by 0.8 percent (USD 26 billion) to USD 3.099 trillion in 2016 compared to last year. The report noted that while wealth has been rising in India, not everyone has shared in this growth.
"There is still considerable wealth poverty, reflected in the fact that 96 percent of the adult population has wealth below USD 10,000," the report said.
"At the other extreme, a small fraction of the population (0.3 percent of adults) has a net worth over USD 1,00,000," it added, noting that due to India's large population, this translates into 2.4 million people.
As per the report, the country has 2,48,000 adults in the top 1 percent of global wealth holders, a 0.5 percent share.
"By our estimates, 2,260 adults have wealth over USD 50 million, and 1,040 have more than USD 100 million," it added.
Overall, the Asia Pacific region in 2016 saw wealth increase by 4.5 percent to nearly USD 80 trillion. "China and India were hit by adverse currency movements
and as a result, their household wealth fell by 2.8 percent and 0.8 percent to USD 23 trillion and USD 3 trillion, respectively," the report noted.
Among other major economies in the region, wealth in Australia remained largely unchanged (decline of 0.2 percent) and South Korea saw an increase of 1 percent.
Globally, the wealth stood at USD 256 trillion -- a rise of 1.4 percent from a year ago.
The report noted that rise in global wealth is in line with the increase in the world's adult population with average wealth per adult remaining constant at USD 52,800.
According to Credit Suisse, while developing economies are likely to outpace the developed world in terms of wealth growth, they will still only account for just under a third of growth over the next five years.
"They (developing nations) currently account for around 18 percent of global household wealth, against just 12 percent in 2000," it added.
"China is expected to account for more than half of this growth, with over 7 per cent coming from India," it added.
Credit Suisse noted that the United States is likely to remain the engine of global wealth growth in coming years, with the total tally reaching USD 112 trillion by 2021 -- USD 28 trillion more than in 2016.
In its forecast for India, the report said that in terms of ranking, the country will probably jump to 12th spot from its current position of 14th -- overtaking Switzerland and Taiwan -- in the next five years.
Further, the report noted that countries in the Asia-Pacific, including China and India, currently host more than 32,000 ultra high net worth individuals as against
nearly 30,000 in Europe.
"This difference in favour of APAC will increase further, and by 2021, the region is expected to add another 17,000 ultra high net worth individuals to reach a total of nearly 49,000, 39 percent of whom will be from China (against 34 per cent today)," Credit Suisse said.
The report is compiled from data on the wealth holdings of 4.8 billion adults across over 200 countries from billionaires in the top echelon to the middle and bottom
sections of the wealth pyramid.
First Cricket News
The ECB has issued a statement saying Stokes had been cleared by its medical team to resume training following his leave to mentally refresh and undergo a second operation on his fractured left index finger.
First Cricket News
Pattinson had recently suffered a knee injury during an intra-squad Victorian trial game.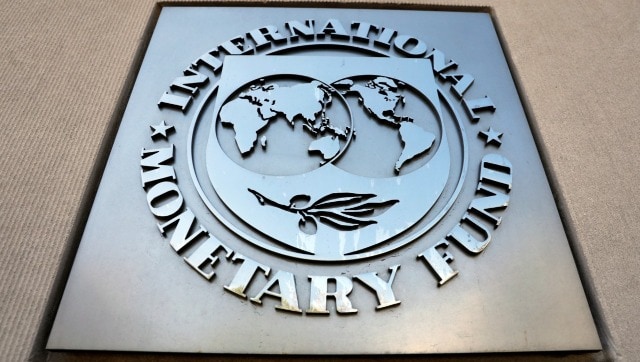 World
IMF's Fiscal Affairs Department Deputy Director Paolo Mauro advised that special attention must be given to green investment to ensure that recovery is inclusive and eco-friendly