Indian steel majors score low on energy report card
The country's profitable steel companies are lagging far behind their global peers when it comes to energy compliance. These companies consume 50 percent more energy and using three times more water than their global peers.
New Delhi : Domestic steel industry is consuming 50 percent more energy and using three times more water than their global peers, and most of the companies have not met other pollution control norms-including air- according to the Centre for Science and Environment (CSE).
On a green rating of 100, the maximum score obtained by an Indian firm was 40, while in some cases it was as low as two and three, CSE said in a report, which ranked 21 steel plants in the country based on green compliance norms. The steel sector's energy consumption at 6.6 giga-calories per tonne is 50 percent higher than global best practices, while water consumption is almost three times higher, it said.
Besides, most of the steel plants are found not meeting the pollution norms, out of 21 surveyed. "For us, this rating has come as a bit of shock. We ourselves are shocked with the scale of non-compliance. This sector has the ability to fix it as it has money, most of the companies are profitable. "Instead of seeing a better environmental performance, we are now seeing a down slide," said CSE's Director General Sunita Narain.
She said it was a failure of regulatory system which can push the companies to do better on environment front. "There is no monitoring system. India has a long way to go as far as the improvement in industrial pollution is concerned," Narain said. The steel sector in the country is producing 75 million tonnes (MT) per annum on about 75,000 ha of land or about 1,000 ha for a million tonne plant, while the global best practice is to have 200 ha for a similar capacity unit, said Chandra Bhushan, who heads CSE's green rating programme.
According to Narain, domestic industry can produce about 300 MT of steel on the land already acquired and it does not require more land for expansion for next 10 to 20 years. State-owned SAIL, the country's largest steel maker, was ranked among the lowest in the CSE green rating. Its best performing plant in terms of green norms, could occupy the 11th spot on a list of 21, according to CSE.
"At many places in the report, there are observations, opinions and interpretations which are not correct and do not reflect the true picture. Therefore, we are not in agreement with overall findings of the report," a SAIL spokesman said while responding to the report. He added that SAIL is spending Rs 5,000 crore on meeting green norms at its different units. Others included in the rating scale include JSW Ispat Steel, Essar Steel and Rashtriya Ispat Nigam Ltd (RINL), JSW Steel and Jindal Steel and Power.
Stating that the 21 plants, taken for the green rating, has annual production capacity of 0.5 MT or higher, CSE said the study took two years to conclude.
PTI
Find latest and upcoming tech gadgets online on Tech2 Gadgets. Get technology news, gadgets reviews & ratings. Popular gadgets including laptop, tablet and mobile specifications, features, prices, comparison.
science
"Honey samples from leading brands such as Dabur, Patanjali, Baidyanath, Zandu, Hitkari and Apis Himalaya, all failed the NMR (Nuclear Magnetic Resonance) test," the study said.
science
A new analysis by Climate Action Tracker scientists said public commitments to emission cuts if kept, would limit warming to about 2.6 degrees Celsius and possibly as low as 2.1 degrees Celsius.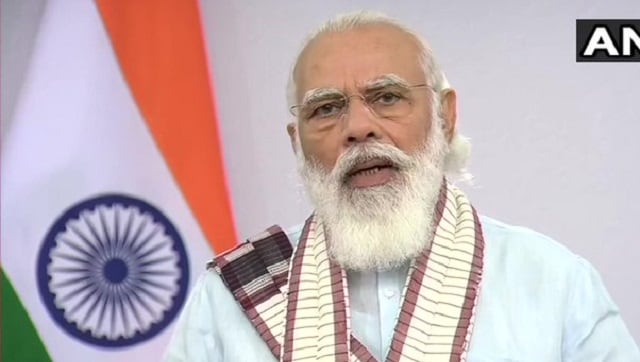 India
Modi last visited Gujarat on 28 November, when he spent around an hour at Zydus Cadila's Biotech Park to assess the preparations of its COVID-19 vaccine